Advertisements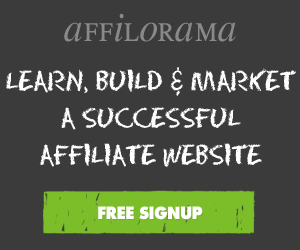 Sales Vs Marketing
Marketing and sales are one of the most important components of a business's survival in the market. While both are dependent on each other many people confuse marketing with sales and vice-versa which is a big mistake. Marketing involves designing a product according to the needs of the market and customers, promoting the product through advertising, etc. and setting up a competitive price for the product. Marketing is a platform that drives sales. While on the other hand, the sales process is what you do to successfully sell a product and fetch a contract. Sales and marketing together are a part of selling and one cannot do without the other. They can also be called activities. The success of a business is critical to the success of sales vs marketing.
Marketing is the backbone of a company's future and launching pad for sales. While the marketing process encompasses the design of the product, advertising, etc. the sales process is the execution of all the efforts which involves direct interaction with client either by in-person meeting or cold calls or by networking. But there is always an ongoing rivalry between the two, one claiming dominance over others. The marketing people say they have an upper hand because they think it is they who design the products, lays down the strategy and also develops tools essential for sales. They say sales are the outcome of marketing and thus should follow its directions. The salespeople might not agree with this view and may be completely opposite in their opinion. They think that it is the salespeople who actually sell a product and bring money to the business. 
But many experts believe that marketing should play a pivotal role among the two. A successful marketing campaign makes sales easy and makes people believe that it is actually the salespeople who are the dominant leaders. The most important role of the marketing department is to create opportunities for the sales department. Marketing drives sales and sales to drive companies' success. Marketing is like life support for sales, one who is constantly backing up the sales department and enabling them to successfully deliver the end product. There shouldn't be a race to gain supremacy over another department but a race to win the market and customers working together.
Many businesses combine sales and marketing together but in reality, they have different targets. While the sales department is interested in fulfilling the requirements of what the customer asked for, the marketing department is actually busy studying what the market demands. The goal of the marketing department is to foresee how the market will shape up in the future. They should envision their product catering to the needs of the market for the next few years and be ready to make design changes in their product accordingly. 
It is very important that a company integrates its sales and marketing department in a well-fashioned manner. It is the correct integration of these two important entities that fuels the growth of a company. The sale of people should not be merely treated as cash collectors. Each department has its own role and should go hand in hand in selling the product of the company and should be the foremost important criteria.
What Is the Definition of Marketing
If you asked many people for the definition of marketing, you'd get many wrong answers. At the very least, some would be right or be on the right track, but still give an answer that's incomplete. Many people would answer that marketing was advertising or promotion when actually that's only part of the answer. Marketing is everything you do to get your product or service noticed by the customer, and that includes advertising and promotion. 
If you learn the definition of marketing from a textbook, it's even more involved and detailed. Marketing is broken down into what's known as the 4 P's. These make up the "marketing mix" as it was defined by Harvard business professor in the 1960s. Product, price, placement, and promotion. The product simply means the product you're offering an all that it entails like its warrantee, guarantees, etc. Pricing is simply the act of choosing an appropriate price for the product. This can include things besides money, like time and energy. 
Placement is the distribution of the product—how it gets into the customers' hands. Point-of-sale, retail, online, which are the product is sold in, the demographic and exact selling environment all make up this part of the definition of marketing. And finally, the last P, promotion includes advertising, publicity, selling philosophies and branding rounds out what marketing is and what a good marketing strategy must take into consideration. 
This 4 P model works best when applied to consumer goods of fairly low to moderate cost. High-end items require adjustments to the definition of marketing to make them successful. And the terminology used when it comes to marketing a service is different and a bit more complicated, warranting 3 more Ps on top of the original 4.
People become one of the crucial factors in the definition of marketing a service. Each person a customer comes into contact with is even more important than usual when service marketing. This P can also refer to the customers. Process refers to the process of providing the service. Physical evidence is a part of the definition of marketing services that no one would consider purchasing a service without. This makes up all of the testimonials and case studies that demonstrate how other people liked or were helped by the product. Since a service is something that can't be seen or felt until it's delivered, this evidence that others benefited from the same thing is very important. 
Web marketing has its own set of 4 Ps, as well. Personalization is an important part of marketing online because it allows customers to create their own products. Participation in a company's website and activities attracts customers. Predictive modeling is a term that refers to the mathematical formula for sales models that most of us never need to know about it. And peer-to-peer is an important and relatively new term. Social networking and social bookmarking are two prime examples of this. Peer-to-peer or word of mouth is a crucial part of the definition of marketing successfully online.
Differences between Marketing and Advertising
Marketing and Advertising, although they sound similar in reality they are not. Advertising is only a part of the bigger game called Marketing. Marketing encompasses the complete conceptualization of a brand right from research to designing to advertising to sale. Advertising, on the other hand, is a component of the marketing process which is nothing but conveying the message through a variety of mediums to promote the product.
Advertising is one of the most important components of a marketing strategy and also the most expensive. Advertising constitutes sending the message across the public about your company, product or services. It also constitutes behind the scenes work like the process involving the formation of various strategies and coming up with the right one to target the viewers. The strategy consists of planning things like placing ads, deciding what media to use, what time, frequency, etc. The advertisements are generally placed via mediums like television, snail mail, newspapers, internet, emails, radio, magazines, mobile messaging, flyers, billboards, etc. The most popular one is of course television although advertising on the internet is becoming increasingly popular too. 
The easiest way to differentiate advertising from marketing is to consider marketing as a cake and if you cut the cake, advertising as one of the pieces of that cake. The other pieces of cake are market research of the product, product designing, media planning, PR, product pricing, customer satisfaction, customer support, sales and many more. All these components or pieces of cake should work independently but collectively in achieving the bigger goal i.e. sell products and build the company's reputation in the market. Marketing is a marathon process involving many tasks that involve hours sometimes days of research. The research part of marketing takes the longest duration as it involves thoroughly understanding the behavior of people towards a product. Designing the product and developing an advertising strategy is also a time-consuming process. Only components that take less time are executing advertisements and sales. Marketing can also be perceived as a medium between consumers and the company.
But many companies often make the mistake of confusing advertising with marketing. They try to ape big companies like Coke and Pepsi in advertising but they simply ignore the work that goes behind that. Many business owners are so hysterical about the logo of their company in their advertisements that they think that it will simply bring in the sales. But what makes a logo works is none other than the reputation of the company and the logo must have a feeling to it and should truly reflect the company's values. One should also remember that these companies spend fortunes on advertising which a new start-up business can't. Rather than spending unnecessary money on branding your product one should invest money and time in communicating to the consumers that they can address their expectations. After building a reputation and growing to a big size company one can think of these lavish ideas. Educating the consumers also helps as it will give them an understanding that you know what you do and are best at doing that. 
Advertisements
Smart marketers are aggressive in approach rather than passive. They provoke the reader's minds by prompting them to do something rather than just making them knowledgeable of the product. Smart marketers also bring home the names, addresses and contact numbers of people who are really interested in hiring your company by employing aggressive marketing. Thus having a good marketing campaign speaks a lot about the company and their products and advertising gives that finishing touch to the hard work done by the marketing people in selling a product.
Marketing Management
Marketing management involves choosing target markets that not only get new customers but also retain the existing ones. It is a business subject, which is based on research and study of practical applications of marketing techniques and management of the marketing resources. The one who excels in this field is known as the marketing manager. The job of the marketing manager is to influence the timing and level of customer demand so as to help the sales. It actually depends on the size of the business and environment in the corporate industry. Like if he is working in a huge production company, he will be the general manager of a particular product category assigned to him and he will be responsible for profit and loss with respect to the product. And in small business, there is no marketing manager as his job is taken over by the partners of the company.
Creating and communicating the best customer values can increase the number of customers. The steps are taken and resources utilized to maintain existing customers and get new customers to fall under marketing management. The scope is quite large because it not only consists of developing a product but also retaining it. The term marketing management has many definitions. It actually depends on individual firms and how the marketing department functions and activities of other departments like operations finance, pricing, and sales. 
Before deciding about a marketing strategy, the company must do an in-depth study about its business, and the market. This is where marketing management merges with strategic planning. Usually, the marketing strategies are of three types, customer analysis, company analysis, and competitor analysis. Using customer analysis, the market is broken down into different types of customers. The marketing management realizes the characteristics and other variables of each group. They are geographical location, demographics, customer behavior pattern and need. As a group of people can be recognized who can be less price-sensitive, purchases often and are growing. Such groups can be worked on by heavy investments as they are worth the money and time. They cannot only retain such customers and make new customers in this group but they can go to the very extent of turning back customers who don't belong to this group. Understanding the needs makes customer's expectations to be met per their satisfaction, better than the competitors, which will lead to higher sales and obvious profit. 
Company analysis highlights the cost structure and resources of the company and cost position when compared to competitors. The accounting executives use it to learn about the profit earned by a particular product. From time to time, audits are conducted to study the strengths of various brands of the company. 
Advertisements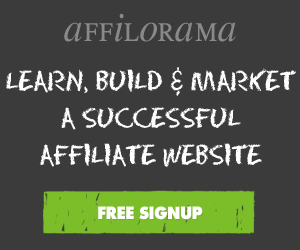 Marketers using competitor analysis build detail customer profiles. It gives a clear picture of the strengths and weaknesses of the firm when compared to a competitor. The competitor's cost structure, resources, competitive positioning, degree of vertical integration, product differentiation, and profits are studied in detail and are compared to what a company is doing in those regards.
The marketing management to do marketing analysis carries out marketing research. The most common of such researches are qualitative marketing research, quantitative marketing research, experimental techniques, and observational techniques. 
After all the studies and researches are conducted, it's easier for the marketing manager to make strategic decisions and they then can design a marketing strategy to increase the profits and revenues of their company. The other goals can be profitable over the long run, market share, and revenue growth.
MLM E-Mail Marketing
One of the more important aspects of network marketing (aka MLM) is the lowly e-mail – the thing people love to hate simply because these days it's often viewed as spam before it's even opened. Not sure you should try this kind of marketing because people may delete your e-mail? They might anyhow, no matter what you do, but that doesn't mean you don't do this type of marketing. Targeted e-mail is one of the most powerful marketing tools available if done correctly. A superbly crafted e-mail strategy with thinking smarts behind it is a feather in your cap, and, the foundation for relationship marketing. 
The best part about e-mail marketing is the outstanding results you can get without investing too much time and an even smaller amount of money. E-mail marketing is inexpensive and what better way to market on a shoe-string budget? There are no production, materials or postage costs, and, it's 20 times more cost-effective than direct mail. 
The major selling point about e-mail marketing is you are proactively taking action and talking to your existing team members and prospects. You're not sitting there waiting for them to come to you or back to your web site. It's also IMMEDIATE communication. Your call to action is clear: "Click here to take advantage of this offer", or "to learn more about this service" click here and we'll get back to you immediately. Generally speaking responses to this type of e-mail occur within 48 hours of being sent. But don't be discouraged if you don't get a response. Just keep on trucking and sending your targeted messages.
Here's one kind of e-mail that guarantees you have a captive audience – or rather one that asked to receive the information you are sending to them. It's called Opt-In E-mail. They've in some manner agreed they want to hear from you, which is a major bonus for your marketing strategy. Can you buy a service that provides you with opt-in e-mail leads? Yes, you can, but why would you want to when you can write your own opt-in message? All you have to do is send an email that briefly outlines what you have to offer, and then ask in the e-mail if the person would like more information. If they respond to you, then you can carry on giving them more details about what you're offering.
Doing Research on Marketing
Research on marketing is essential to understand the pattern of marketing. This is possible by searching for existing knowledge related to business marketing. It is a form of business research, business-to-business marketing research, and business marketing research. Marketing research is done in many forms and all these forms are known as problem-identification research.
Research in advertising is done to determine the copy testing of advertisements. It is also used to know the efficiency of ads placed in any medium, the customer attention it gets, the message it delivers and how it motivates the customers to buy the product. Commercial eye tracking is done to understand the visual behavior of the customer. Ads, websites, etc., are analyzed for this. Before an advertisement is released in the market, its performance can be forecasted with the help of copy testing which takes consumer's level of attention, motivation, brand liking, and entertainment into consideration.
When a customer buys something online he analyses it in order to make the decision, this one of the criteria on which consumer decision research is done. Interviews and surveys can be done to understand the consumer's level of satisfaction, which is known as customer satisfaction studies. The demographic and psychology of the people of a particular geographical region can be studied with the help of segmentation research. 
When analyzing is to be done about brand recognition, brand performance, brand preference, and awareness, ad tracking is done. A favorite brand can be recognized with the help of brand equity research. Tests are conducted so as to determine what customer thinks about a brand or a product and it is specifically known as brand name testing. The demand for a product can be understood by demand estimation. After the demand for the product is taken care of, the quality should be checked from time to time. Appointing mystery shoppers who are usually an employee of the market research firm does this. He buys goods through a salesperson and notes down the whole experience. This procedure can be used to do research about rival companies' products.
Before the practical application of a concept, concept testing should be done which tells whether the targeted audience will like the idea or not. Test marketing is done by introducing a product in small numbers in the market and observing the sales, after which the product is launched on a large-scale. After the initial phase, when the company thinks of increasing the price of the product, price elasticity testing should be carried out which shows customer reaction to price fluctuations. Distribution channel audits are conducted to understand the attitudes of retailers and distributors towards specific products and brands. 
The more tech-savvy form of marketing research is Internet strategic intelligence. The likes and dislikes of the customers can be directly known with the help of chats, blogs, and forums. Online panels are a group of experts who accept marketing research done online. 
All the researches that are carried out can be classified as primary research, which gathers original research, and secondary research, which is based on primary research and information published by other resources. Secondary research costs less as research is done on already researched data, but the result isn't efficient.
The research designs used by marketing research are either based on questioning or are based on observations. Quantitative marketing research and qualitative marketing research are based on questioning. Quantitative marketing research is done to derive conclusions like questionnaires forms and surveys. The number of respondents involved is high. Qualitative marketing research is done to understand something like in-depth interviews and projective techniques.
Marketing research based on observations is called experimental technique and ethnographic studies. Test markets and purchase laboratories are examples of experimental techniques. The quantity measured is determined by understanding the factors that are responsible for the success of a product and then one or some of the factors are changed and the result is observed. In ethnographic studies, observations are done longitudinally or done at several instances of time or cross-sectional, or done at only a particular time.
What Is Viral Marketing
Many people may have heard the term "viral" associated with different styles of marketing and wonder what some of them are, but specifically what is viral marketing? Well, the simple answer to the question is that this type of product promotion is a form of advertising, which deals mainly with the infiltration of the Internet, with advertisements, logos, and critical product placement in a manner that will most easily entice people to buy their products.
The idea behind viral marketing is that if you can get the product up in multiple places on the web and in front of as many eyes as possible for as little money as possible, you are doing some really good marketing on a budget. Most of the companies behind this style of promotion are smaller businesses that just want to get the word out about their product but don't have the money to hire a public relations firm or spend money on advertising.
One of the more effective methods of viral marketing is to form a Joint Venture with another business. While you have the product, your JV partner may bring his customer content list of thousands and his marketing skills to the project. In most cases, a JV will benefit both parties involved with an equal split of the profits and possibly the work.
Another form of getting your product, to race around the internet world, is to set up an affiliate program with 100s of individuals and businesses promoting your product. The difference between a JV and an affiliate is the affiliate will only get paid a percentage of each individual sale personally made by them. 
If you want to get into the nitty-gritty of what is viral marketing, then you should realize that it is something anyone with a computer and a little bit of technological savvy can do. First of all, using social networking sites like Facebook or MySpace is a fairly ingenious way of getting your product or service out to the public. You can set up a site, get all of the relevant information listed on your homepage, and then add friends.
Theoretically, just adding whoever to your profile isn't going to do you any good as they are likely looking to connect with friends and won't be interested in your product. The best way to market yourself is to look through the MySpace groups and find those with similar interests. Say that you are a writer marketing a new book. Adding other writers isn't going to get you a whole lot of customers, but adding people who are fans of your genre, well, that's a different story.
Some viral marketing ideas include sending out chain letters with information about your product buried within a story that urges people to continue resending the letter to all of their friends. This is a decent idea, but if you use the chain letter to try and collect money for something that doesn't exist or run a scam for a business, then that is fraud and is a crime. You have to be careful and make sure that you aren't breaking any laws.
Now that you have an answer to the question of what is viral marketing, you should also know that using viral marketing plans too much can cause some problems. If people feel they are being slammed by the product, then you are going to find many of your potential clients turned off by your aggressiveness.
Just remember that you're trying to get the word out and tell people about your idea without being too pushy and you should be just fine.
Using RSS in Affiliate Marketing
It is a fact that the success of affiliate marketing depends on the traffic to your website. More traffic is always considered to be a symbol of more sales. Here we will discuss RSS, which is one of the biggest factors for increasing traffic to your website.
RSS is a very popular technique used to get more traffic and is among the top ten techniques to improve ratings. It is a fact that most of the internet users are in a hurry and they want to save time. They like to do scanning instead of reading. So RSS is especially for those visitors, they would surely get its benefits.
How does RSS increase traffic to my website?
If you use RSS, then you will notice an increase in your traffic in the following ways.
RSS improves search engine rankings
First of all, RSS will enable you to get higher search engine rankings. This will result in more traffic to your website. If you want to get even better results, you should set up a blogger on your main domain. This will result in adding thousands of users per month to your website.
RSS builds relationships and trust
Using RSS, you can get the trust of visitors successfully. If someone visits your website and is impressed by the contents you are offering, he will add your RSS in his reader or aggregator. Although he has not given you his email address, he has added your RSS. Now he can look at your headlines every day and whenever he sees some interesting news he will visit your website. In this way, RSS will help you to get returning visitors. After some visits, it is likely he will give you his email address. This is how the RSS is building the trust and relationship between your website and visitors.
RSS is a powerful alternative to email marketing
People who search for information on the web are generally busy and impatient. 
Using email marketing (which is still effective), you are required to get the name and email address of the user, and you can send them your e-courses along with the advertising messages. But this is only possible if you can get their email address.
It is the fact that email marketing is an effective way of promoting your products. But people are sometimes hesitant in giving their email address to a new website. Many websites gather the emails of their visitors and then sell them in the market. This results in spam being sent to the visitor's email address. Nobody likes this so they try to avoid giving their email address to a new website.
You may lose the majority of your visitors if you are not using RSS. As you know, using RSS, you can promote your website without even knowing the email addresses of your visitors. RSS can be considered as an alternative to email marketing.
RSS has become a very useful marketing technique. If you want to dominate your niche, then you must use RSS technology to make this happen. As we all now that RSS reader allows visitors to quickly see new content appearing on the website, and whether visitors like it or not, you always have an opportunity to get his attention, encouraging him to click your web page.
RSS is more effective than email marketing. In email marketing, getting the emails of users is a difficult task. Also, it is not guaranteed that the user will read your email. But in the case of RSS, there are no such requirements and the user is always updated with the new contents that are offered on your website even without visiting your site. This builds a hidden relationship with your user. If you are updating your website with useful content, this hidden relation may convert into a business relation.
Importance of Auto-responders, Articles and Separate Web Pages in Affiliate Marketing
In this article we are going to discuss the importance of article writing, creating separate pages for each affiliate product and autoresponders in the business of affiliate marketing.
1. Creating Separate Web Pages for Every Affiliate Product
If you are an affiliate and have a website where you are promoting various affiliate products, you need to know that you should never promote all of the products on a single page or on every page of your website. If you are promoting three products, then create three different pages. Each page should be used to promote a single product.
Add a brief introduction and review of the product, along with the benefits and properties of the product. This way your customer will be more convinced which will bring more chances of making sales.
On each separate page of your affiliate product, there should be a top heading that should define clearly what is on this page. Then there must be a short review. This review should be brief and no more than 500-600 words. You can add some pictures of the product. This is a good method to increase your search engine rankings and also helps to increase sales.
It will be good if you can add some comparative study. You can compare your product with the other same type of products present in the market. You should highlight the properties that are not present in the competitors' products but are present in your product. State clearly if your merchant is providing any free service with the purchase of the product. These services may include the free installation service, free delivery service, free maintenance or money-back guarantee. These will increase the interest of your visitors in your affiliate products and will boost up your sales.
2. Importance of Autoresponders
Usually, the better part of people who will visit your website will leave your website without making a purchase or a return visit. For instance, if 100 people visit your website one of them will purchase something while 99 others will simply leave your website and will not come back.
In order to make these 99 people come back again to your website to purchase your affiliate products, you will use autoresponders. The concept is that it will collect the email address of the visitor and send them free reports about your product. These reports must be interesting, brief and to the point. Send 5-7 emails to each visitor. Each report must promote your product in a different style. In each report highlight a new feature of your product in detail and highlight the conditions in which your products may be really useful. If your visitor is reading your reports, then he may decide to purchase your product because of the information you have given him. Usually, people don't read the full features of the product, as they have no time. But these mini-reports will educate them in really a short time and they will be more likely to purchase the product.
3. Write Articles
To increase your link popularity and search engine ranking, write articles and publish them in e-groups. Each article published in e-groups will send instant traffic to your website. If you cannot write the articles yourself, you can hire some professional writers who can do it for you at a reasonable cost. You should submit at least 2 articles per week.
Another good idea is to break the article into two parts. Publish Part I in an e-group. At the end of your article, you can say that for more details of this subject visit this site. Here you can give the link to your website. Now publish part II of your article on your website. If your articles are really interesting and informative, then you are expected to get a lot of traffic to your website. And more traffic will really increase the sales of your products.
In order to increase your website, traffic and product sales try to make a separate page for each product on your website. Also, try to send the weekly reports to your visitors to make them come back to your website. Finally publishing the articles in the e-groups is a good way to increase your link popularity.
Articles your affiliate marketing sites should have …if you want to increase your sales, that is
The past few decades have bore witness to the internet being one of the best ways to earn money. Improved communication and safer money transfers make it easier for both the sellers and buyers to indulge themselves in the act of buying online. Thus, the boom of Affiliate Marketing. The main reason why affiliate marketing has become so popular lies in the simple fact that all you have to do is apply for an affiliate program, pay for the program's fees (if there are any), establish your pre-seller site, and write away. Simple, isn't it?
Not quite. A number of affiliate marketers do not witness success (or any sales at all) because of the part where they "write away." Writing for your affiliate marketing site does not require the skills of a Pulitzer Prize winner, but those of a smart affiliate marketer. Your articles need to have certain qualities that would utilize online resources best, and, of course, turn prospects into closed sales. This article brings you five types of articles your affiliate marketing site should have if you want to increase your sales (which I know you do!).
REVIEWS
People want information. Small is the probability of having a person enter your site and establishing a sale the first time around. They probably didn't even notice the "sales pitches" you have placed all over your site in the first place—the main thing that must have been going through their minds is that they need the product, and fast! Generally, people hate hardcore sales pitches.
They want to know more about the product. So give your prospects what they want. Give them honest and sincere information on your affiliate marketing site in the form of reviews. Be honest with your reviews. Place any cons that might come into buying the product. And since this is an affiliate marketing program, market your product as well. Do so in a way that "promotes" the product and not "sell" it.
BENEFITS
Prospects want to know the features of a product the first time they get around to wanting to buy it. If the features of your products are to their liking, they would want to know more about the products. Let them know more of the benefits, instead of features, that come in buying your product. Your product is not the only one in the market, and it probably has other competition out there that have as good, or even better, features than the one you're selling. But if you can provide your prospects with more benefits than the competition can, the more likely will these register as sales increase.
COMPARE
If you are confident of your product's ability to sell in the market, do product comparisons. Also, do so in the fairest way possible. Do not highlight all the cons of the competition while highlighting your own product's benefits. Highlight the benefits of the other product, then compare it in such a way that your product comes out on top. Be smart in selecting which benefits of the competitor's product you are going to highlight.
If the competitor's product has qualities that yours can't beat, then opt to 'overlook' that quality, and focus instead on the other product's benefits which your product can beat. Make sure sales come your way, and not the competitors.
TESTIMONIALS
Your prospects need to know that real people are using your products. Find people who can attest to the benefits of your products in the real word. You might want to keep the contact information from previous sales. It would be good if your previous customers can provide you with photos of themselves, alongside the products if possible. Once you can convince your prospects that your products are good enough for real people, your sales have nothing else to do but increase.
NEWS BRIEFS
Keep your affiliate marketing site fresh with news briefs. You might want to include promos, developments, and previously unknown information regarding the product (such as "studies show that this product (benefits of the product)" or "Top Marketing groups regard this product as one of the most revolutionary products of the 21st century"). Keep your news briefs concise—do not bombard it with too much information. If you happen to have a dozen new information regarding your product, post them on your affiliate marketing site as a week's worth of news briefs.
These types of articles can be used all at once, or in a combination. Choose what best works for your affiliate marketing program or product, and you can be on your way to claim sales commissions that just keep on increasing.
Check Out My #1 Recommendation for getting started.
Advertisements