Advertisements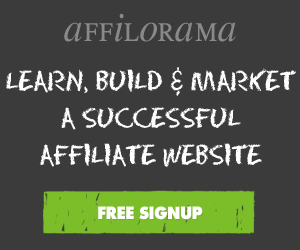 There are no limits on who can become a great entrepreneur. You probably have been asking yourself can I be an entrepreneur? Entrepreneurs all have a few things in common that separate them – but anyone can achieve them if they really want to. Just know it's not for everyone.
What makes entrepreneurs exceptional and can seem intimidating is that they built their businesses from the ground up. No one begins their journey as an entrepreneur-they strive far beyond their comfort zones because they see how their idea will be successful always! Doesn't matter if its a good or bad time. They don't let themselves become afraid to act when there is a challenge or failure. For entrepreneurs, failure is a normal part of the journey.
Entrepreneurs also have a focus on 'doing'. When an idea comes to them they want to start it as soon as possible. The most important parts of entrepreneurship is an idea that can be developed into a business plan, willingness to work and learn, and not being scared of a challenge. The only real difference between entrepreneurs and the rest of the world is that they don't get in their own way, so of course anyone can learn to be an entrepreneur.
What You Need To Do
What you do need is a strong plan and the drive to see it through. Most people don't plan, but it will help you out in the long run. A business plan will help you gain clarity, focus, and confidence. As you write down your goals, strategies and action steps, your business starts becoming real to you.
You should only decide to start your own business if you're absolutely positive it's what you want. Entrepreneurship is a very long ordeal, and if you have any doubts at all about your commitment then its probably best not to be making any bold moves.
But if you are absolutely certain that entrepreneurship is the career path you want to take, then here's some advice:
Ask yourself-who is my target audience? What are they into? Where are they spending their time?
Know Your Audience
Even though we purchase products and services every day, people don't want to be "sold." Focus on serving and bringing value to others. The more people you serve, the more money you will make. Ask yourself:
What can you give them?
How can I help them become more successful?
If you have an idea for a product that would make your life better, chances are that others would like your idea also. By introducing products that would improve your everyday life, you'll likely find an audience for your product.
Networking is most important for entrepreneurs. Networking is how you meet other people that have skills that you can use in your business. You can also find potential investors through networking to help get your business model off the ground. Your network can also support your business once you open, helping send new customers your way.
Use the most effective online social platforms (Twitter, Facebook, YouTube, LinkedIn,Pinterest) available to share your information about anything you think will interest your followers. Customers want products,although they don't always know which product to pick. Your job as an entrepreneur is to convince people that whatever you're selling is the best option available. You'll have to find out what makes your product unique and then sell it based off the value it adds.
Get Some Feedback From Others

Sometimes your most valuable asset is other people's feedback. When you first get started with a new small business idea, reach out to people who have been there before
Anyone can think of a small business idea, but very few people have the dedication and drive to follow through on that idea and turn it into a finished product. It takes perseverance to overcome obstacles.
If you take these steps, you'll be on your way to becoming your own boss. It's important to remember that you are not alone. If you want to "be your own boss" but still feel stuck, reach out and connect with other entrepreneurs. You may be surprised by the crucial contacts that are right at your fingertips.
If you would like to learn how to be your own boss, you might want to check the sfm program, it has really helped me in achieving my business endeavors. Hope this article helped you in some way:))
Advertisements
Advertisements