Advertisements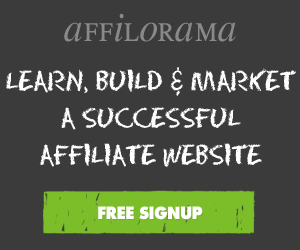 Spot the trend, and ride it
When you are looking for a new business idea or top products to sell online, use social and marketing trends to help you out. For an extreme example, Internet Marketers seem to use every holiday, be it January 1st, December 25th, 4th of July or even April 1st, to offer special deals and discounts in order to make a few more sales.
You can use the same strategy but come off looking good.
How?
Here's how you can spot trends and profit from them.
1. Use seasons and times of the year to see when is the best time to launch your business. For example, if you want to sell customized t-shirts, when do you think it would be better to start? Summer? No. Start in winter so that you're prepared for the spring wardrobe change. Now, turn this into an info product idea. 
2. Look at developing interests through international events (sports, social,
political, cultural and even economic) to use locally in your business. From simple things like using your favorite soccer club's recent success by offering souvenirs and special discounts to elaborate business investments such as sponsorships and partnerships with other businesses, it's always important to keep your business grounded in real-world events.
3. Movie releases, books, public events and seasons tend to increase peoples' interests in various topics. And what is the primary method for people to search for information? The Internet! Cash in on trends by having the right 'information' ready in time, and then use that traffic any way you choose (hopefully to make a lot of money). In the next section, I'll tell you some excellent ideas on using public domain works to profit from trends.
Info products are perfect for capitalizing on ANY trend, fad, holiday, etc.
Set out to find that right market and proceed with your info product business.
How To Create Your Own Info Products
Let's start out by talking about developing your own info products. Honestly, I believe that this is the route that you should take to ensure that you create the greatest income online (with the exception of combining methods). Even if you have to pay someone to develop your products for you, in the long run, your profit potential is greater.
You see, with this option, you are able to develop your own force of affiliates to sell your product for you. You also control whether you are selling the product only or selling some form of resale rights to the product as well. In fact, you can even charge a separate price for the product and the resale rights, providing you with multiple income streams from a single product.
The one downside to creating your own products (or having them created for you), is that it takes some time to do it properly. And, if you are paying someone else to develop the product, your costs can be quite high. However, if you have sufficient time and a desire to save a ton of money, the work is not difficult. In the long run, though, I am sure that you will find that the costs are minimal compared to the income you can derive.
One further benefit of creating your own product is the name recognition that you will certainly attain if you have a hit product on your hands. Once you produce your own product, you can instantly become an expert in your field. Who knows? 
If your product is a big enough success, you may even attain that coveted "guru status" overnight!
Think about what this can mean to your income online? People always look to the experts to provide them with information. One good info product can open the door for an entire line of info products, all created by you! 
The first step that you will take in creating your own product is to find your market. I can't emphasize enough the importance of finding a market first and then creating your product for that market. Once you have your topic selected, only then can you move on to the next step … deciding what type of product to create.
You can use resale rights to find a way to charge more for your own info product. One way that you can do this quickly and easily is to include other, complementary products with your info product, to form a complete package. This way, you are not just selling an info product, but rather, a complete course!
Advertisements
Most resale rights products come with their own pre-made websites. Although this may sound good to beginners, it has one drawback. Everyone is trying to promote the product using the same website! So, be a little different. You have 2 choices here. You can either create your own website for the product (more on this later), or, try to locate products that do NOT have websites created for them AND do not normally come with resale rights. Your product will stand out because it is not selling the same thing as all of the other sites.
You can also use resale rights to bring new life to an old product. Simply contact the authors and ask if you can use excerpts from their product in your own. For example, you could find 5 products on copywriting. Contact the authors and tell them that you are working on a new book on copywriting. You want to credit them as an expert in the field and use a portion of their work. They will probably be more than happy to allow you to do this. Most resale rights products are considered "old" after about 3 to 6 months of being sold with rights, so this should give you plenty of products to choose from.
Need a few more ideas?
How about this … Sell your own info product that you created in the prior chapter from a website. Include a related, complementary package of products with resale rights as a one-time offer. Or, use it as a back end offer on your thank you page. Not many people think about putting a second item up for sale on the thank you page, and they are missing a perfect opportunity. Think about it! You already have the sale in the first place – the customer might even still have his credit card in hand. Why not try to sell them something else right then and there? There are a ton of ways to be creative to profit from your thank you page.
How To Work From Home On eBay: Finding Products
One of the most often asked questions is how to work at home from eBay. Then there is a question of finding products. How do you find products to sell on eBay? You read about looking in your house for items, but frankly, you just don't have that much stuff. Perhaps you use lawn chairs for living room furniture. What then?
Advertisements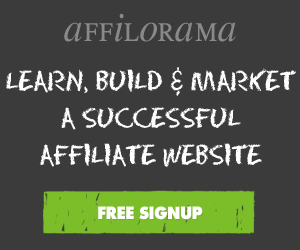 Although many articles about making money on eBay focus on selling your unwanted items, many people either do not have a lot of unwanted items or what they have is not suitable for sale on eBay. Then you must go looking for products to sell. You should decide if you want to sell new or used items.
This needs to be done because the avenues to pursue products are very different. If used goods are your ideal product then flea markets, yard sales, moving sales, estate sales, and swap meets are going to be your main source of products. You can also check into storage unit auctions.
This is where those that did not pay their rent have had the units repossessed and the storage facility is now selling off the contents. This is where you find products to sell when you work from home on eBay.
If new items are your heart's desire, then you need to locate wholesalers and liquidators to buy from. Here is where you need to understand a few terms, A wholesaler usually buys products from a manufacturer and sells them to retailers. It is more expensive to buy from a wholesaler than directly from the manufacturer however, many times you cannot purchase direct. This is what a wholesaler does. A liquidator also resells to retailers but the merchandise is different. Here is where you find shelf pulls, customer returns, items that were overstocked, slightly imperfect, "fire sales", etc. There is a good chance that some of the merchandise you receive from this type of business cannot be sold. This is especially true with anything electronic. For your first few purchases, stick with wholesalers until you understand the terms that the liquidators use.
What about liquidators, are they rip-offs? No, they are not. Many big chain stores such as Big Lots and Burlington Coat Factory are actually liquidators that sell to the general public. There are really good deals to have, however, you need to know what to look for. Understanding the terms liquidators use will help you make the correct type of purchase. The most commonly used terms are overruns, shelf pulls, customer returns, overstock, and imperfect. These are also associated with store codes. Here is a brief description of each. Overruns, this is where the manufacturer made too many of an item. Shelf pulls are pulled from the shelves at the end of a season. Customer returns are items that people have returned after purchasing them. Boxes are usually opened and they may or may not be complete. Overstock comes from a store, not a manufacturer. They bought too many and cannot sell them. Imperfect items are usually clothing, linens, rugs, or home decorative items like curtains. These items have slight, imperfections in them that do not affect the usability of the items. Perhaps a small part of the seam is not straight, the fabric may not have been woven perfectly. These items are flawed and cannot be sold as first-class merchandise. 
Promoting Low Priced Products in Affiliate Marketing
If you are new in the field of affiliate marketing and your website traffic is not very large, then you cannot make more sales. If you are promoting the products that are low priced, then your monthly income will be very low. Usually, the e-books and audio files are one of the lowest-priced products which you may decide to sell. The usual sale price of these items is less than $100. This means for every sale, you will be receiving about $20 if the sale commission is 20%. In order to generate some reasonable revenue, many sales will be needed. But it is not possible in case of new websites where traffic is not very large.
On the other hand, if you are an experienced affiliate marketer and your website traffic is really large then you can expect to earn a good amount even by promoting low priced products. If the products are hot and your traffic is large, then it is not a problem. For example, if you can sell 100 products, then your monthly income will be $2000 at a rate of 20% sales commission. This amount can be increased if you are promoting more than one product. 
Small affiliate marketers should not choose the low priced products to promote. Such affiliate marketers should choose the hot product having a good price. For example, if the product price is $1000 and your monthly sale is 10 products then you are getting $2000 per month at the rate of 20% sales commission. It means that less traffic and sales may reward you more if you are promoting the high priced products.
But to sell the high priced products requires some extra efforts. Offer some free reports or newsletters or some other useful stuff on your website and store the email addresses of your website visitors. Your offer should be so effective that most of the visitors should give you their email address to take your offer. Now use these email addresses to start your ad campaign. This will result in more traffic to your website. The companies that are making high priced products usually offer the free installations, free maintenance and other benefits to their customers. Study these services in detail and advertise them. Tell your visitors that they will receive the technical assistance after they purchase the product. There may be some other offers like a money-back guarantee. Talk to your merchant and get the full details. Then inform your users using your website pages, newsletters, and emails. These steps will surely increase your website traffic and the number of sales.
The merchants, who are manufacturing low priced products, usually don't offer extra benefits like a money-back guarantee, free installation, technical assistance, and free maintenance, etc. This is another reason for fewer sales of low priced products. 
But if you can find some merchants who are offering these extra services with their low priced products, you can choose to promote their product. But also choose some high priced hot products too. Try to sell them both.
Picking Products on Clickbank
When you are setting yourself up to be an affiliate on Clickbank, you almost go through overload. Clickbank offers 10,000 products that you can pick from to sell online, each of which usually offers a pretty generous commission. The problem is how to go about picking just the right products to represent. You don't have to worry about the merchants because under the Clickbank system, you can select a product and immediately start selling it and Clickbank handles all the commissions and interaction with the merchant entirely.
The anxiety comes because there are just so many products on Clickbank to pick from that you could make it a full-time job evaluating all of these products. So developing a system to "drill down" into that massive catalog to products that not only make sense for you to sell but that will represent maximum profitability to you is essential. It will be a system that will help you narrow down the catalog of products you will be excited about and a system that you can refine and improve as you get more familiar not only with the Clickbank products but with the tools they give you to evaluate those products.
The first and probably the best way to "cut out from the herd" products that will work for you as a Clickbank affiliate is a category. Clickbank has it's merchants assign specific categories to all of the products that are in the marketplace. That way if you only want to sell adventure games, you can find that category of product and then get more specific about the particular products that appeal to you. There are two reasons category will be a big measure of your success selling Clickbank products. 
One is that you know your niche market. You are going to take these products to a body of customers you know well. You know their tastes and they come to you to get products to fit their specific interests and the area of specialized knowledge that you share with your customer base.
The second reason is that you know what you like to sell and what you are good at selling. You might flounder trying to sell self-help courses in auto repair but be really good at selling ebooks about business. And the more you can combine the products you are going to sell with your particular market and your skills and interests, the better chance you are going to sell a lot of units and make yourself and the Clickbank merchant wealthy. That way everybody wins.
Using keywords similar to what your customers might use to find the products you are selling, you can narrow down the selection of products to just those you would want to sell. But Clickbank gives you a wealth of information that can be analyzed to make the decisions of which ones make the final cut.
You can sort the product list you have developed by popularity to find out which of these products is selling well for a large number of affiliates on Clickbank already.
It might be easy to want to pick the ones that are big sellers for lots of affiliates but use some judgment here. Remember also that if a lot of affiliates have picked up those products, the internet may be saturated with offerings of that product and you might have a lot of competition for selling the same Clickbank product offering. Look at trends of sales and see if you can find products that are increasing in popularity but not peaked yet. Those will be your money makers.
Popularity is not the only variable that can point you toward Clickbank products that will bring a good return on your effort to sell them from Clickbank. Note the commission level. As a rule, only pick up products that offer a 25% or better commission. That means the merchant wants to share the wealth with and you will see a very healthy profit from the sales you make.
Other variable limits should be that the product should have a percent of the total sale of at least thirteen dollars or better, a 70% or better referral rate, low return numbers and gravity of 50 or higher. By developing an evaluation system that combines all of these variables about the product under consideration, you have a great chance of picking winners and money makers from the Clickbank product library every time.
Starting a Business using Public Domain Products Based on The Arts, Music, and Religion
There are many potential business opportunities that you can launch with public domain works. Religion/Philosophy, The Arts, and Music are some of the popular categories where the public domain is very strong, where you can find your own niche within and build a thriving money-making business out of it.
The core process here is to brainstorm – once you understand what the public domain is about and get a clear idea of the sort of information available in the public domain, you can then sit down and brainstorm the different sorts of niches suitable for public-domain driven businesses. 
Here, instead of finding a business idea first and then finding the right public domain resources, we will look at finding public domain works and creating businesses out of them. But, you'll need to make sure that the right market exists for any of these topics before you start running with the idea!
Religion & Philosophy
Religion is a sensitive topic for most people and is bound to be controversial. That being said, there is a lot of public domain works concerned with religion, and commentaries on various faiths and critical issues in history and specific religions are very popular. As with any business venture, take care to evaluate the profitability of a particular idea before setting up a business, but in this case, you can easily create both information sites and info-products. 
Philosophy has an equally important position in the public domain, and like religious issues has a constant following of search engine traffic. The trick is, of course, to find the right niche and plant your flag on it.
The Arts
Interest in the Arts is a potential goldmine, if only because of the almost ridiculous amounts of money spent on paintings. From Sotheby to Louvre to backroom agreements, there is definitely a lot of money involved in this niche.
The only problem is, how can you use the public domain to make the money train stop at your doorstep? Simple. Build information packages on artists and their work and sell them through your website. This is a hugely untapped niche – while there may be a lot of competition in this area, many of these websites are old and not optimized for search engines, meaning that with proper SEO and marketing you can easily gain good search engine rankings.
Music
Classical music has a dedicated following – but what's even better for you as an entrepreneur is the wealth of information ABOUT the musicians and their music in the public domain. Use this information, target the classical buffs and voila- you have contact.
Advertisements