Advertisements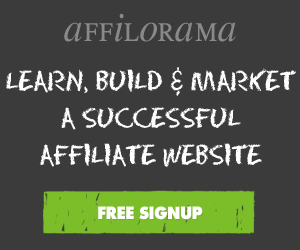 Online Business is not that difficult. Really. Anybody can do it, but if you don't understand how then it will be hard for you to achieve your goals.So Heres the truth about online businesses.
Many people have this idea that running an online business allows you to work minimal hours while vacationing somewhere on the beach. The truth is that passive income is a kind of a misconception.
It doesn't matter what your product or service is. There is no business that doesn't require time and effort. At least in the first stages. There is a lot to learn, read and research. There are so many ways to make good money online and so many courses. Everyone should have a learning curve. You just need to make sure you don't get stuck in there. That is part of becoming an online entrepreneur. The excuses you use to talk yourself out of starting your business are just limitations. You can start as soon as you're ready to make the sacrifices.
Action is the only thing that makes online businesses real. Taking calculated risks, planning and preparing are what will make you become successful.You're going to fail. Everyone does. But take those failures and make it a learning opportunity!
So now let's take a look at how you can start whenever you ARE ready and willing to go for it.
The two most important skills in online businesses that are usually required are public speaking and copywriting.
If you are interested in becoming an affiliate marketer then you will probably be focusing on either making youtube videos or writing blog posts. The better you are at public speaking, the more subscribers, likes and comments you will get on each video.
And if you are interested in going the blogging way then the real online money is made through an email list, by creating effective content. If you're not producing a steady stream of relevant, valuable content, you don't have a chance of being successful.
You need to make a website/video for people who need help. Finding a real need in your niche is key. What problem are you solving? Does your product or service solve that problem? You really need to think about how you can help. Not for the profits or traffic but for really wanting to help people in need.When you're focused on really helping people, you'll be more passionate about your business.
As a beginner, Information products are good to start with. There are several different methods that you can follow when finding products to sell online.
1. You can develop (or have others develop for you) the info products you are going to sell
2. You can purchase private label rights to products developed by others and modify them to sell as your own
4. You can locate info products already created by others and purchase resale or master resale.
5. You can locate info products created by other people and sell them through affiliate programs.
Remember you need to find a topic that either solves a problem people have or benefits them in some way.
You should be prepared to spare at least 3 hours a day for your business, and with these hours don't expect miracles. This means that you are really taking your time and the business will see results soon. Still, you will need to know that with this amount of time you will be establishing yourself as an internet marketer but at a slow pace.
The initial investment doesn't have to be that much money but it does require using either paid advertising or even free methods –both are very effective, however, you will still need to buy software programs that will enable you to use your limited hours effectively.
Running an online business isn't for everyone. If you tend to spend more time on details than you do on setting goals, making plans, looking for trends, etc., running an online business may not be the path for you. There is no magic when it comes to online business The only magic is persistence and hard work. It's going to take sacrificing your time. It's going to take willpower to sit down and do the work when you don't even know where to start.
Advertisements
You can make money online. You really can. You can grow an audience, and get rewarding emails,you can get speaking gigs, and social media shares, and a growing organic email list.You can launch courses and build side hustles, you can even quit your day job. BUT…. it's going to take a passion for what you're doing and a constant reminder of why you're doing it.
Plan and prepare and you'll be successful.
You MUST believe that there is no such thing called a get rich quick program. The concept simply does not exist. When you read MAKE MONEY NOW it really means that you can start your business now, but you won't be earning NOW.
Maybe online business and blogging truly isn't a good fit for you. Maybe it totally is. My sincere desire is that you find the guts to stand up and figure it out for yourself if this is really what you want. I would like to help you start that journey.
Advertisements