Advertisements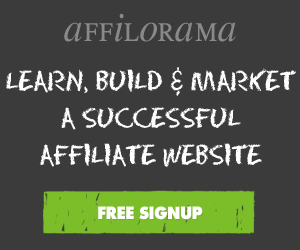 There is no clear layout for being a successful entrepreneur that can guide your way to success, although, lots of learning can be done from those entrepreneurs before you who failed until they succeeded. They will tell you it's the tedious stuff that matters the most. Startup success is not about being lucky by being in the right place at the right time. Startup success can be learned by following the right process. In this article, I will show you steps to becoming an entrepreneur.
It is advised to avoid mistakes frequently made by new entrepreneurs, it's all part of the process. Here are some examples of mistakes you should avoid when starting out your entrepreneurial journey.
Your Vision
You should make sure you have clear goals for your business, you should know what you want to achieve from the very beginning and you shouldn't spend your time beating around the bush. Having a business plan helps make your business better because you already have an organized way to do things, there will be no wasting of time on things that don't matter.
No Money
There are two types of thoughts that entrepreneurs have: Either "You have to spend money to make money" or "I'll spend the bare minimum until I have some decent cash flow." Both of these attitudes, when extreme, can harm you. Spend your startup cash wisely, but don't be afraid to invest in good people and quality products. This will serve you well in the long term.
Many beginning entrepreneurs are always asking how can I get this for free? Everybody knows it's not easy making money but there are some things that you should never get for free. If you are planning to start a website online stop looking for free domain names and hosting, they will disappoint you when you need them most.
Instead of looking for free things just focus on spending your time working part-time or doing some basic jobs to get the main funds you need to start your business. Of Course, it is not easy and no true success is easy to come by so you shouldn't expect to achieve success easily as an entrepreneur, you have to pay a great price for it.
Focus
If all you see about a business is the money you should know you are destined to fail. Don't just focus on the money you can get, rather, focus on the future of the business. Many new entrepreneurs are so concerned about making money that they forget the key to having a sustainable business is having satisfied, loyal customers who will be there in the long term.
Thinking you can do it all yourself
In the beginning, it's common to think that no one can do the job as well as you can. Young entrepreneurs love doing everything alone and this kills them rather than build them. No serious entrepreneur will do everything alone so you should try to get support from as many people as you can, you shouldn't waste your time doing everything alone. Have a knowledgeable, experienced consultant or mentor that can give you a much-needed objective perspective on your business and market. If you need help in looking for mentorship that can help you start then I very much suggest this course-It has helped me personally. It walks you step-by-step using a proven business system.
"What If" Kind of Fear
Starting a new business is scary, and isn't for cowards. Being scared of failure is understandable, but letting yourself become paralyzed by this fear can significantly set back your progress. Recognizing fears is a great first step.
Patience is key
Your business won't go far if you are not patient because almost all the successful businesses out there now, became successful years after they have started. As a young entrepreneur, there is no better advice than PATIENCE -there is nothing called an overnight success, you have to work hard and wait patiently to achieve real success. Lack of patience is a disease and it will only make sure you never have a successful business.
Delay Getting Started
I think waiting too long before starting up is the biggest mistake people make. Once you do take the plunge, there are only learning opportunities and it only goes uphill from there.
Have anything to add or share? Let me know your thoughts. Comment below.
Kay Schec-Steps To Becoming An Entrepreneur-Top Of Page
Advertisements