Advertisements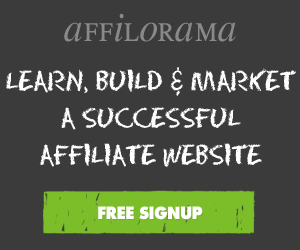 One of the biggest questions I see when people want to start a business is how to start a business and work full time. Stepping out as an entrepreneur is risky and you just want to feel safe by staying in your current job, however, many potential entrepreneurs consider the idea of starting their own business while keeping their full-time jobs. As someone who worked 40+ hours a week at a full-time job while starting my business, I can tell you, it's not easy… Don't quit your job before you start a business. You can quit your job at any time.
Consider starting with freelancing. Start picking up gigs to build a client base and foundation for your business alongside your current job. That way you will continue to have a dependable income and benefits while you test out your way into driving consistent income with your side business. You might also consider cutting costs in other areas of your life so you have more money available to put toward your business before you start bringing in an income there. A few side gigs can help you accumulate money. Your costs upfront will most likely include a domain and hosting service.
Get Help
There are many resources available to help you start a business and work full time. Having a full-time job might make the process longer, but it will also give you the financial support and stability you need to be successful in the long run. Start with a strong foundation, utilize tools available, ask for advice, and stay lean. Just make sure to get started as soon as you can, even the smallest step forward is still progress.
The most obvious disadvantage is time. If you're working full time, you won't have much time left over to pursue your own business. Are you ready to make meaningful sacrifices in order to turn your dream into a profitable business? The more time you can free up to start a business, the quicker you'll be able to see real results. Time is your most valuable asset. When you're putting in 40+ hours/week at your day job, it will take a longer time for you to get your business up and running. You need to develop a type of mentality to effectively manage your time(see my blog post on this).
Write down a list of all the activities and commitments you have in your life with the amounts of time you devote to each during your week. Note the ones you can afford to lessen your involvement with and let them know you are stepping back a bit. If this is something that you really want, you can manage all of it. If you want to give the business you're starting a fighting chance, then prioritize it above everything you safely can.
Don't Be Afraid To Speak Up
In addition, you need to be as open with your employer as possible. If your business is not competitive with theirs, see if you can turn them into a collaboration partner, customer or client. You may even be able to get your employer to invest in your startup.
Don't be afraid to leap into full-time entrepreneurship when the time is right. If you're generating enough income from your business to cover your living expenses and are feeling unfulfilled by your day job, it may be time to give notice.
Running a business part-time can be partly successful, the business will grow only up to a certain point without your full-time commitment. Starting a side business no matter what the ultimate goal of it is – is a difficult task. You need to learn to ask for help. Even a side business will require a bit of attention until you have it running on autopilot. There is no such thing as fully passive income. Everything requires time and attention in order to make it successful.
Advertisements