Advertisements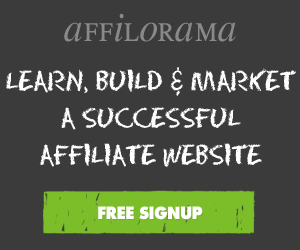 Creating a Revenue Generating Membership Site
If you're interested in creating an income online, then chances are you've been doing a little research and you've heard that the new type of website that is producing money and growing in popularity is the profitable membership site.
This type of site is one of the best ways to make money online. 

It is a website like other sites but differs in that you specialize in a certain topic and have quality information regarding that particular topic and will let readers have access to that topic for a certain membership fee or in some cases just for signing up and letting you send them information to their email. 

These people pay you a recurring fee either on a monthly, bi-monthly, bi-yearly, or yearly basis. If you continue to add valuable information to the site these people will remain members to your site thereby creating passive and recurring revenue for you. These same people may even promote your site and cause others to join as well.

What Kind of Information Works on a Membership Site?
Whether you know it or not you are a specialist in some field, and when you have a wealth of knowledge in a certain area, you usually just tell your friends and maybe your family so they can "ooohh and aaaaaaaaahh" at your accomplishments (this usually happens about once a year at Christmas time), or you can turn that knowledge into revenue.
So if you are an expert in Karate, Baking Chocolate chip cookies, chauffeuring the kids around town, or even reading novels, you can make money with that knowledge by creating a membership site that caters to people that are looking for an expert in the field.

The problem is that when you start a website in your field of expertise and don't really understand the basics of internet marketing then you are setting yourself up for failure and you might as well not have even started in the first place. That's why it is important to do your research and learn about internet marketing before embarking on your membership site.

The first thing you should do is find out everything you can about starting a membership site. Read about other successful membership sites and what they did to make their site a success.

After all, you are already an expert in the area you are targeting and that is the most important part, but most people forget the second part to being a successful membership site owner, and that is to become an expert in the field and learn how to market yourself online. For example, did you know you can offer your members free eBooks they can download, or a free newsletter? Actually they are not really free because the member is paying his fee, plus you can market other affiliate products on the site or through the newsletter and companies will pay you a commission for selling their products.

Why are Membership Sites Hot?
Imagine if you charge $10 per month for each new member and you add 30 new members a month, that's one new member a day. This means you earn $300 the first month and $600 the second month and $900 the third month and your revenue just keeps increasing. Now imagine if you had two more membership sites?

You get the idea! This is why membership sites are so hot among Internet marketers. Plus you can add more profit on top by adding affiliate marketing products, etc, etc.

Consumers Love Membership Sites
Not only are membership sites hot with Internet marketers but consumers like them as well. They get all the information they need on a particular topic without having to do endless searches on the Internet. It is much more convenient and easier for them.

All in all membership sites are a win-win situation for everyone. You get the sales you need, the passive income you need and the member gets the information he or she knows.

The aspect of owning of membership websites are many and assorted. If you run a business related to running a website, you will definitely be flabbergasted at the vast majority of membership websites out there that cater to everyone's interest. While there are fewer membership websites, the fad these days seems to take running a membership website to the next level. 
Membership Sites Produce More $$$
Membership sites are very profitable and are becoming hugely successful, but many people still do not fully understand them nor understand how money is made from them. The reason is that most membership sites promote, or sell intangible items, meaning information of one kind or another. In fact, most business studies show that the marketing of intangible items can be much more profitable than that of tangible items.
Advertisements
After all, you don't carry inventory, you don't have to buy supplies, etc. What you are promoting or selling is knowledge and that is where the money lies.

Think about this for a second. Think about different high profile companies and which ones are more successful. If we only compare Google (intangible) with Microsoft (tangible), you might truly be surprised at what you come up with. In fact, it is said that Google has bested Microsoft in both profits and in Internet web users, at least that is according to what Marissa Mayer of Google's consumer products says. 

Although it is true that the Web is considered a global market place with millions of products that are bought and sold every day, it is more than that. People look to the internet to access information and they want quality information.

Information is what provides revenue on the Internet and it is the most stable way of earning money there. This is where membership sites come in and where owning a membership site can be profitable.

What specifically are Membership Sites?
Membership sites focus on a specific group of people or niche, and offer important information that these people want, need and in some cases are willing to pay for. 

Advertisements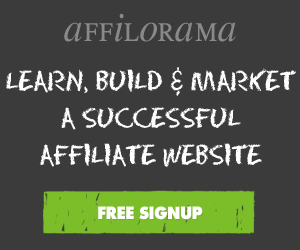 The best way to find this niche is to start researching what people are looking for and how you can help solve and give them information on a particular topic. The best place to start is by doing keyword searches and finding out what exactly people are looking for. 

Why do people prefer Membership Sites?
Membership sites are both beneficial to the owner and to the members.
Obviously, because it produces money for the owner in one way or another, but for the consumer, it offers an easy way to access information that they need without having to spend hours on the internet looking for something in particular. Membership sites offer specifics and data that have been evaluated and scrutinized for their members. 

Types of Membership Sites
There are two types of membership sites, those that are a paid membership and those that are free, and both produce revenue in different ways, the first because there is a residual income from membership fees and the second because the owner makes money through affiliate marketing.
Both paid and free membership sites can produce money in a variety of ways, but paid memberships have a limited number of members and free sites have an unlimited number of members. 

How do Membership Sites Make Their Money?
Both paid and free membership sites offer quality content for their viewers and soon a relationship evolves between the owner and viewer. This relationship builds trust which is what every internet marketer wants.
When your reader begins to see you as an expert in your field, he is more willing to buy other products from you. 

This is when you can begin affiliate marketing programs, which is where you offer products from other companies that relate to your site and in return get commissions. There are other ways you can take advantage of your membership site as well. You can market ebooks, audio files, movie clips, etc. in the field that relates to your site.

Membership sites are the biggest growing trend on the internet today, and are a great way for you to begin your home business, and produce revenue from the Internet. Used in the right way there is an unending list of ways to make a profit from a membership site, and membership sites take on all forms from dog lover sites to teacher information related sites.
The strategy used to build and run a membership website is very comparable to building any other sort of website, with the exception of just a few additions. In the same way, promoting a membership website is done exactly the way other websites are endorsed. It takes time, money, effort, and some SEO strategies and knowledge to promote any website online.
Without this basic knowledge, well, prepare to hire some helpers that will assist you with getting the job done right. Now, operating your own membership website and running a membership website is far more difficult than licking the creamy filling out of the middle of Oreo cookies. 
What you will need in the beginning is a good writer to finish most of your web content. Set your sights on finding the help you need to fight information overload. If you overload the information, your customers will look at you like that little ducky with the hammer in his hand, ready to smash the computer console. Avoid this action, because duckies get really upset when they have to waste their time reading junky content or too much information.
If you do not have a content writer or lack the skills to write the content for yourself, this is what you must do. First, start finding the right PLR article writer for your membership website. The initial step is to find one that supplies you with articles targeted toward the niche market of your choice.
Generating monthly recurring income by building and running a membership website is an excellent concept, yet why start out on a rocky foot, when you can stand on firm ground by learning information to help you through the process of building and running a membership website. 
Civilizing and improving your membership website, making it a repeated cycle is what it will take to keep the website dynamic and able of generating stable and reliable income. This will definitely be something you want to think about before running a membership website. We discussed articles or web content. Now, we can use some time to discuss the ways that web content is developed to help you create dynamic web pages filled with paid subscribers ready to read the latest news.
Writing web content for running a membership website
Writing articles is not as easy as many believe. In fact, some people think that possessing basic English with knowledge of spelling and grammar is all you need to write web content that helps you with running a membership website.
You need a little bit more to write effective, dynamic articles. If you were writing articles for a magazine company, you will need to know the proper style, format, and have the ability to brainstorm up some fabulous ideas that will get your copy published. Like magazines, web content also needs some style to keep customers coming back for more. 
Many Magazine Companies hire authors, editors, and freelance writers. Most will accept work from the hire-ins before accepting submissions from outside sources. Marketing Articles to Magazines can be difficult, but there is a solution to overcome this obstacle. On the other hand, if you are writing articles for Web Content, Copy Write, or simply writing a blog, then the demands are less complicated.
Freelance marketing is undergoing high demands on content for the web, since it has become one of the most effective solutions for advertising. Businesses all over the world are relying on content for websites since it feeds the search engines spider food. Search Engine Optimization is the solution for getting higher ranks on Google's and Yahoo's Search Engines. 
Once you have reached the top of the engine your chances of bringing in revenue increase, along with your chances of being noticed. Link Building is another effective method for Search Engine Optimizing (SEO), however, we are discussing articles at this time, therefore we will focus on Link Building at another time. When you are writing articles, many of the businesses will ask for keyword density. 
Keyword density means that you will write related keywords to the topic in the articles. This is another tactful method for marketing business.
Subscribe to our email newsletter to receive FREE on-demand workshops so you can learn more about how YOU can start your online business today!
Advertisements