Advertisements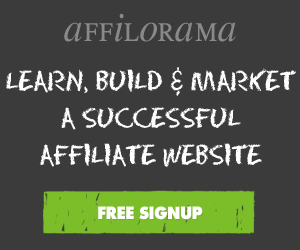 Ever dream of working from home? There was a time when working from home was really just a dream, but now, there's been a burst of online business opportunities from home that you can do. What if you got to skip traffic and your boss tomorrow? What if you never had to step foot in your office again? Millions are choosing to work from home. If you're looking for a job that allows you to work from home at least part-time, you should feel pretty good about your chances of this happening. It doesn't matter if you are a busy mother, a stay at home father, a college student, or just want to earn some extra money – doing some extra work. There are lots of ways to earn online.
Here is a list of legitimate Online Business Opportunities From Home
Blogger
Blogging could be as simple as you just writing about your favorite music or food, and eventually, you can start generating money from your site. Just keep in mind that you need to be very patient when it comes to making money with your blog. If this is something you want to pursue, you can consider topics like Travel, Cooking, Health or anything you are passionate about.
Transcription Jobs
Gotranscript.com is a website that pays you do transcription jobs from home. Go from transcribing a police investigation one day to booking research the next. You do however need to pass an exam to be hired . Even though you don't need experience, you do need good English skills. Once you pass the test they will let you know how and when you can start.
Test websites
Ever visit a website and thought about how bad or good it was? Now you can get paid to share your feedback. You just need to open a website, click around, speak your mind and get paid. Websites like usertesting , userlytics , userfeel pay you to test their sites.It pays you to visit websites or apps, complete a set of tasks, and record your thoughts. While you're visiting a website your screen will be recorded as well as your voice.
Consulting
If you have experience or knowledge in something specific, you can share it with other people. You could consult businesses on how to use a new software program etc….
Virtual assistant
You can own a virtual assistant business or work from home for a company that makes you available to clients. Websites like RatRaceRebellion.com, cater to people who work-from-home.
Freelancing
You can do everything from creating ebooks(check out sqribble-this tool helps with this),design, graphics, marketing, and web programming for businesses from your home from sites like Fiverr, Upwork,PeoplePerHour.
Coding
If you have skills in coding, you have a job that can take you anywhere in the world. As a coder, all you need to work is a computer and an internet connection, Check out Websites Like UpWork, Freelancer, Craigslist and Guru.
E-commerce Store
Sites like Shopify, Squareup,freewebstore,mozello and WooCommerce that help you launch your own eCommerce store.
Translator
If you are bilingual, this opens a lot of possibilities for work-from-home jobs. People with fluency in more than one language can find job opportunities on websites like: Acclaro.com and Appen.com.
Languagesunlimited.com-This company hires linguists on a freelance basis for translation jobs and on-site and telephone interpretation and transcription services. To apply, register in company's database.
Online Teacher
Are you a teacher who's looking for a more flexible schedule?Consider teaching via Skype or via a pre-recorded session through organizations. Countries like China and Japan have large communities of businesspeople looking for English tutors to teach them the language.
Product Reviewer
You can make a decent living just by reviewing the products that you use daily.To establish yourself as a reviewer you need to first pick a niche and review some popular products in the niche. You need a review blog or a YouTube channel to post reviews.
Travel Agent
There are many companies within the travel and hospitality industry that hire at-home travel consultants, reservationists, and customer service reps – and best of all many of these positions come with travel perks!To start out, you may want to explore Flexjobs.com or workingsolutions.com.
Data entry
Use your typing skills to enter information.Go through Craigslist or Upwork, Clickworker, SmartCrowd, MicroWorkers,WorkingSolutions. and find data entry and administrative jobs for yourself. These jobs can be easily done through telecommuting.
Advertisements
Amazon
Micro tasks from Amazon Mechanical Turk. These are services that require human interaction. You can work from home, flexible hours and get paid.
Swagbucks– great survey site to make some extra money .watch certain videos and like them, Get paid for searching the web ,get cashback for shopping at your favorite stores; You'll earn points that can be redeemed for gift cards or Paypal. You can get $5 just for signing up.
Timebucks is another site you can use. You get paid for taking surveys or watching videos, signing up for websites. They have all kinds of tasks to perform.
Kay Schec-Online Business Opportunities From Home-Top Of Page
Advertisements