Advertisements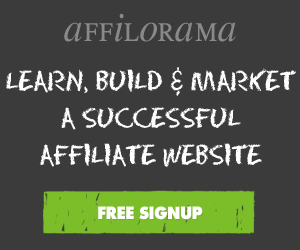 You need to start somewhere. "I really want to learn how to start an online business but I have no idea and no money. "A phrase you hear over and over again. There ARE ways to transition to working for yourself and I will cover them in this article.
Many people get excited about starting a business but always tend to find ways why not to start. When you have no idea where to begin, the idea of starting a business can be very scary.It's easy to come up with a list of obstacles standing in the way when launching your business however. mindset, flexibility, and adaptability are key. You don't succeed by becoming too fixated on a single goal. Sometimes you can get started very small. In the end, you can read all you want about making a business, but the only way to know anything about it is to do it. Start small, make some mistakes and learn from them.
There are many talented people with great ideas but don't have money to start a business. You don't always need a lot of money to get a business up and running. It's NOT impossible! You can learn how to transition to work for yourself. All you need is an idea, a solid work ethic, and the willingness to give your idea an actual chance to become sustainable. But If you are only willing to invest when you expect that you can get a specific return, there is a strong chance that you may never take the step and launch the business you always dreamed of. Making a few quick bucks isn't the same thing as building a business that lasts.. You need to get ready to roll up your sleeves, build something awesome, and reap the rewards.
Ways To Transition To Work For Yourself
If the thought of starting a business with no money scares you,-Start a business around what you know –
Skills – what can you do? 10 things you like doing that involve some form of work( painting, writing..)
Experience – what have you done before?
Resources – what do you own and what do you have access to? Think deeply about what you have at your disposal.
Where To Start
You can always start by selling to friends and family. There has to be a market for it-do people actually want what you're selling. Have a deep understanding of who your target customer is, where they get information from, and what influences them. This helps narrowly target your potential customer so that you're not spending a bunch of money growing awareness of your product or service for people who aren't going to buy. Map out your network of connections and consider how your connections could enable you to use what you have more effectively. You can build up a reputation and get initial feedback. Self-doubt tends to build and fester before you share something but typically stops once you've shared something. And the more you put out into the world, the easier it becomes to have less self-doubt. Accept the fact that finding and building an audience can take time and effort.
Make a list of what you need for your business and then research free alternatives on the web. It might take time, and perhaps even require you to pick up some extra skills, but you'll save funds when you need them most.
You really shouldn't need funding for your first business. however, if you want there are crowdfunding sites like Kickstarter and Indiegogo that give you an alternative way to raise money for your business. Stop and reflect on what you can do without right now. when you're just starting out, you start out small-Maybe ask friends or family if they can help with a small loan to kickstart the business.
It is crucial to research -focus on market research, figuring out what exactly it is the field your trying to break into could use, and learning. Equip yourself with the necessary knowledge you need to make your decision. A lot of people will get lost consuming content from the internet. because it's easier than actually building something or starting something of their own. Don't be just researching forever and not taking action. Limit the amount of time so that you can take steps in the right direction.
If you already have a business idea — then you have already gotten through the hard part! If you still didn't come up with an idea, go on a long walk or hike without your phone or any technology. Get away from any electronic distractions and let your mind wander. Allow creativity to come to you.
Advertisements