Advertisements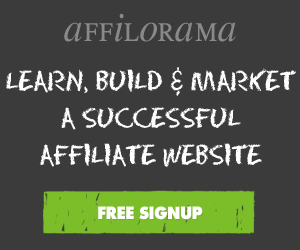 As many get a grasp on the fast pace of a 9-5 job we regard as life, a new kind of work is rising and thanks to the global internet connectivity, many accelerate in building a lifestyle business. If you're not sure what a lifestyle business is, here's the scoop.

Starting a lifestyle business allows you to enjoy a particular lifestyle while still earning an income. Think 4-to-20-hour work week business models that will enable you to work solely online and travel the world. In truth, many of us have secure structured jobs that have no advancement opportunities. Yes, we may have a steady paycheck, but it's limited to a salary based amount or an hourly rate.

Replacing your corporate job and starting a lifestyle business will give you the freedom to work as many hours as you want per week to reach your desired way of life. In turn, you get to enjoy the luxury lifestyle you have always wanted. Many in this type of business only work to create the lifestyle they are interested in living.

If you're looking to start a lifestyle business, you might be speculating what the best money-making option is. The three most popular lifestyle business ideas are Affiliate Marketing, Freelancing, and Amazon (FBA). Below I've put together an overview of these business models for my readers. Take a look!

Online Marketing
Affiliate marking is one of the most popular business models and fastest way to make money off the internet by bringing you an income, even without a website of your own, blog, or manufactured goods. How is this possible?
Affiliate marketing is often the same for any marketing niche you're involved in, even though they may be different. The main task of affiliate marketing is to drive traffic to the merchant's website. If you're starting with very little money or no money at all, look for ways to generate traffic to the merchant's website for free. Some ways to consider are guest posting on other websites and utilizing social media sites like Instagram, Facebook, Snapchat, and Twitter.

For those who have little money in their budget, you could place a runner banner ad on existing websites, or use paid advertisements on Facebook, and effectively use Google Adwords. When using Google Adwords, an affiliate marketing business can earn up to $32.2 billion in advertising revenue; this fact is in your grasp when you faithfully work your business.

Now that I've piqued your interest, let's talk about a few steps that will help you start with affiliate marketing. To begin , you will need to work with a merchant that is going to benefit from your promotional and advertising efforts, or it won't work. Secondly, choose a product or products that offer a lot of venders for a more extensive selection. Lastly, consider utilizing social media and make your redirect links attractive to the reader.

Self Employment
Freelancing is another great way to start a lifestlye business,it allows you to get paid quickly by helping others complete a job and is typically on a short-term job basis. That's why many freelancers have more than one project going on at the same time; this helps to prevent income gaps. Freelance jobs typically pay on a job-to-job basis and disburse the payment after the completion of the job.

Today, you will find there are a lot of digital freelance jobs on the market like Copywriting, Editing, Data Entry, Accounting, Google AdWords, Web Design, and so much more. But how do you land these freelance jobs and how do you start your lifestyle business? Most likely, you have some of the skills already to excel in one of these digital online freelance jobs.

Choosing jobs you're already skilled in can help you complete the job faster and receive a quicker payout. If you don't have any skills, there is a huge opportunity for you to enhance your skills for future clients. Advertise your skills on free sites or join an online company that provides you with clients. After your first client, you will soon be recognized for your skills and can land more clients within the field.

Amazon
If you're good at sales, the Amazon (FBA) would be the ideal choice to start your lifestyle business. Getting started is simple, but you have to understand what the items in demand are. For those who get this type of market tend to choose this business opportunity over other business models for its quick product turn around. However, keep in mind that if you're marketing a product that isn't valuable to your customer, you will not turn a profit.

With that said, don't just guess if a product will sell or not, do some research on popular sites to get a feel of what the products in demand are and then look at their average price range and how they are being advertised. If the price range is $50 or less, people may impulse buy those types of products. In turn, give you a quick turnaround profit. A little warning, it is best to use an existing website versus a brand new site with no traffic flow.

I hope the information in this blog will help you on your business journey. Before I close, there are a few things I would like to share that can help keep you successful. If the niche you choose isn't working, try other business models until you get it right. If you're selling products, keep up with the latest trends and adjust the product you're selling with the times. Good luck to you in your new-found lifestyle business
If you would like to get started today with your lifestyle business then I would really recommend this course which helped me get started.
Advertisements
Kay Schec-How to Get Started With a Lifestyle Business-Top Of The Page
Advertisements