Advertisements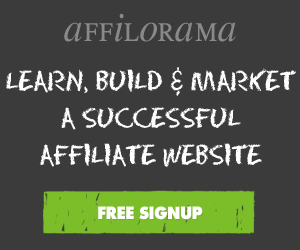 Thousands of people try doing this every year, but many fail. Why? What makes some businesses succeed and then crash, while others continue to succeed. The days are gone where earning money was done only through a traditional day job. Now there are lots of ways to earn money online. Digital marketing is a great way to earn money online without leaving the comfort of your own home. Continue reading so you can learn how to start a career in digital marketing.
Tools are constantly changing on the internet. In other words if you don't like to study, this probably not for you. Digital Marketing is not a shortcut to earn money like every other job you have to spend time and learn the basics of it before diving into it.
A digital entrepreneur is any entrepreneur who makes a living online and has an online platform such as websites, blogs, videos, and other content that they use to promote their brand.
If you are going to be successful online , you have to change the way that you think. Digital marketing focuses on providing value to potential customers where and when they need it. The goal of digital marketing is to put what a person wants or needs in front of them when and where they are looking for it.
The main advantage is that you can manage your business from anywhere in the world, if you have access to the internet
If you want to be a digital marketer, you'll need to have drive, ambition, and a real passion for the business, in addition to the tech, education, and professional skills required.
There is a number of ways to earn money through digital marketing
Content marketing– creation and sharing of online material (such as videos, blogs, and social media posts) that does not explicitly promote a brand
Blogging- consider being a blogger.Write about your passion and hobbies and make money. The internet is a major knowledge base for a lot of searches looking for information. You can contribute the latest info about your topics of expertise. Write regularly on your website or blogs.
SEO- "search engine optimization." It is the process of getting traffic from the free, organic, or natural search results on search engines. Many sites recommend using Google keyword planner it's free. other recomendations: Moz, ahrefs, and SEMRush .
Website designing- Refers to the user experience of the website rather than software.
Social media marketing- use of social media platforms to connect with your audience to build your brand, increase sales, and drive website traffic.
Affiliate marketing- a partnership between a company and an external website(you) where you help promote the company business, and then you get paid for each click that transforms into a sale
Mobile marketing-Mobile marketing is a multi-channel, digital marketing strategy aimed at reaching a target audience on their smartphones, tablets, and/or other mobile devices, via websites, email, SMS and MMS, social media, and apps.
Email marketing- Mailchimp, Converkit, Constant Contact…multiple tools that offer similar features. Create an Email Marketing Strategy. Define Your Audience. . Establish Your Goals. Before you come up with your campaign goals, gather some context. Create a way for people to sign up.
You have to understand that digital marketing efforts are all about what you can do for the customer, not what you are trying to sell to the customer. If this sounds like your dream job, Learn how to start a career in digital marketing today.
Advertisements
Advertisements