Advertisements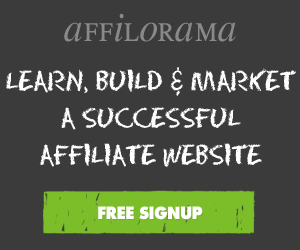 Blogging is one of the best ways to make money online. It originated from writing hobbies and sometimes used to make it their career. In many ways, people used blogging to earn a lot of money online. Blogging is becoming an increasingly popular way for entrepreneurs to earn a living online while doing something they really enjoy.
In many cases, bloggers can profit with very little effort. There may be quite a bit of work involved at the beginning with designing a method of gaining revenue and promoting the website but once this is established simply maintaining the blog with regular postings may be enough to keep the revenue rolling in.
How To Get Ideas
One of the easiest ways to get article ideas is to visit websites that are known as question and answer websites or advice websites. These are websites where internet users post questions for others to answer. Honestly, getting article ideas doesn't get any easier than this. For example, if a poster asks for tips on applying for a position as a part-time bartender, write an article on the subject.
Similar to question and answer websites are online message boards. Online message boards are a popular way for internet users to communicate with each other. What is nice is that many online message boards are themed. For example, you can find forums for those who are pet owners, parents, work-at-home parents, video game enthusiasts, and so forth. Find message boards that are in line with the articles you want to write about. See what people are talking or asking about online. Create articles that answer those questions.
The news can also be used to give you ideas for articles. One of the best ways to make the most money with articles is to create articles on topics that are popular or in demand. Whether you rely on clicks from your advertisements or if you want to outright sell your articles for others to use, the news can be a great source of information. In keeping with career searching, did you just read an article on the low employment rate? Write an article on how the low employment rate impacts your chances of getting a job.
Keyword research tools
Another method of getting article ideas. These tools will tell you the exact phrases that internet users are searching with. Not only will this give you article ideas, but it can also perfect your article writing techniques. By incorporating the keyword phrases into your articles, like "free resume templates," your articles will be picked up by the search engines. This results in more traffic for your website or blog, which can increase your chances of making money through articles and advertisements.
Articles that are in demand tend to sell the best and generate the most website or blog clicks. For that reason, think of the seasons. What is the next holiday to approach? Is it Christmas? Write a few articles on how to apply for seasonal retail positions. Remember useful articles are likely to generate the most income.
When you are trying to make money off of the articles on your website, it is important to effectively promote your site so that you will attract customers and they can see just what a good, quality site you have. There are several ways to market and promote your website, one of them being though banner advertisements.
The most popular method for generating a profit from blogging includes advertising methods.Many bloggers use advertisements on their blogs to generate a profit. Placing banner advertisements on your website can increase your monthly revenue greatly.
Free Advertisement Websites
are some of the most popular websites for bloggers to generate revenue from their blogs. It lets you select several ads that are consistent with the content of your blog. You get paid when readers click on the ads. This method is so popular because it is also very simple. It is a program where bloggers agree to have advertisements on their website and are compensated when users click on these advertisements.
Bloggers simply have to create a blog and submit the website address of the blog as well as some other information to apply for participation. Once a blog is approved the owner is given code they can simply copy and paste to have advertisements displayed on their blog. The programs then serve appropriate advertisements each time the blog is accessed. Whenever possible, the advertisements served on the blog are closely related to the content of the blog because the system crawls the website ahead of time to determine which advertisements are relevant to the content.
Blog owners do have some ability to place restrictions on the types of advertisements that may appear on the blog. For example, the blog owner can specify adult advertisements are not to appear on the blog and the system will filter these out.
How Advertisements on a Blog Generate Revenue
Many bloggers use advertisements on their blogs to generate a profit. This method of advertising is more difficult than using the above programs but it can be significantly more financially beneficial to the blogger. This method of advertising is similar to the type of targeted advertising often seen in magazines. For example magazines for parents often feature advertisements which will appeal to parents such as advertisements for toys, children's clothing or foods popular with children. Likewise, a magazine for runners may feature advertisements for shoes, athletic clothing, races or training equipment. In these cases, the advertisers pay for advertising space in the magazine in the hopes that the magazine's audience will be enticed to purchase products or services after seeing these advertisements.
Bloggers who utilize advertising on their website may be compensated in a number of different ways. Some advertisers may pay a set fee for the advertisement to run on the website for either a set amount of time or for a set number of page views. This means the advertiser may purchase space for a set number of days, weeks or months or may purchase space for a set number of times the advertisement is served to website visitors.
Alternately the advertiser may choose to compensate the blogger according to the number of times specific actions occur. This may include users clicking through the advertisement or users making a purchase after clicking through the advertisement. The type of compensation offered will have to be worked out between the blogger and advertiser beforehand to determine a fair method of payment.
Advertisements
Banner Ads
Banner ads can help bring visitors from other sites to your own. Although monthly fees can be expensive to advertise on high traffic sites, in the end, it may be cheaper and/or a faster way to start seeing significant revenue from your website efforts, rather than waiting for SEO techniques to bring your own site to the top of search engine results. Aside from paying to advertise on someone else's site, there are also free banner exchanges to choose from.
Free Banner Exchanges
Free banner exchanges are when you and other sites exchange each others banners. Their banner will go on your site and your banner will go one their site. Although this option is free, there are two main problems with it.
First, if you want your banner on a significant number of sites, it will mean cluttering your own site up with these banners. This could even shot you in the foot if you run an affiliate website because, instead of clicking on your affiliate links, your visitors may be clicking on your banner exchange links. Secondly, you have to be really careful about the types of sites that you exchange banners with. Some sites like to gather a lot of banners so that they can be a directory or portal site and not have to have any real content. These "banner farms" or "link farms" will do nothing positive for your site and, in the meantime, you will be bringing them potential traffic.
Paid Banner Ads
As we saw above, paid banner ads cost money, but they will eventually pay off if you choose the right ones. You need to ensure that the site produces the amount of traffic that they say and that they have your ad placed in a way that invites visitors to click without being too pushy. You also want to choose a site that does not house too many other banners on the same page as yours or that there are no competitor links on the same page.
All in all, banner ads can end up being profitable for your site if you go about it the right way. If you do decide to check out banner advertisement as a marketing avenue, be sure to keep the above tips in mind.
Advertisements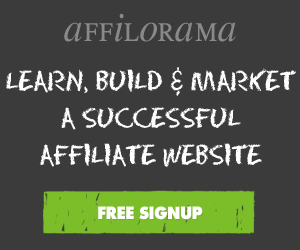 To increase your chances of making money, with advertisement clicks, your website or blog needs to be filled with fresh content. However, after time it may feel as if you are drained of new ideas. The good news is that there are many ways for you to get new article ideas.
If you are writing on a topic that you know about or experienced personally, take a close look at your life. Chances are, your readers can relate to you. Do you have a blog that focuses on job searching? Write a few articles that discuss your struggles to find a job, but add in a few professional tips. Remember, if your readers can relate to you, add a small, but effective personal spin on your articles.
Advertisements