Advertisements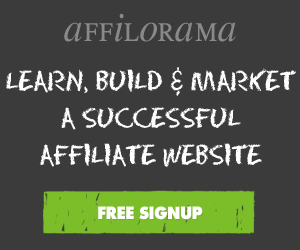 It's a great question, and I get it often. How fast can I make money online? I receive this question almost every single day. When will I start seeing money? Well, It's not that simple and just really depends on YOU. How long it takes to start making money online is usually the first thing that newbies to the online marketing world want to know. When was the last time you saw an entrepreneur succeed in business in one day? Do you think you can you start participating in the Olympics without practice and time?
So, How Long Do I Need To Wait?
When it comes to success, there are so many things to consider. A lot of people start an online business with unrealistic expectations. Starting a business takes commitment. Try giving it a go for at least 3-4 years. As with any entrepreneurial venture, success is rewarded to those who put in a degree of time, effort and skill.
Starting a new online business requires some investment of your own money. The more that you have and are willing to spend, the more advantages you will have. It all depends on what kind of business you want to start.
If you need to start small in regards to cost and work your way up that's fine just keep in mind that no matter how much money you invest in your business, the value that you provide is what is most important.
Affiliate marketing through niche websites is the best way to start out because this is the least expensive, and can lead to very profitable websites. Niche websites take some time to develop but really can convert a high number of sales if done correctly. Pick a niche that you're passionate about(It could be about any hobby you have). you need to have products that you can review or recommend that will be bringing value to other people who also share your hobby.
This really depends on the person and the niche you choose. It also depends on how often you publish targeted posts and the quality of your content. As well as your level of marketing! If you choose a very focused niche, you can get traffic and may start making sales within a month or two. If you keep building your site/online business, your sales can keep growing.
Does knowledge matter? Real business problems require you to actively seek out information to help you solve something. Always be looking for an answer outside of the box. Use this information as a gaining point on your competitors.
There are no shortcuts. You have to be in it for the long term.
If you are wondering whether you can start making money right away because you are in a desperate situation, then chances are you lack the determination to see your business idea through.
Think long-term, make mistakes and learn from them, experiment, master your mindset, embrace the challenges, and do whatever it takes in order to build the life you want!
Take look at other's success stories!
Kay Schec-Back To Business Blog
Advertisements