Advertisements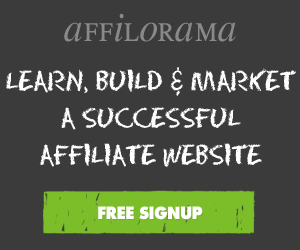 Are you looking to make money writing articles online? If you are, you will be specializing in web content writing. Unfortunately, over the past couple of years, web content writing has increased in popularity as a way to make money from home. This means that you are likely to face more competition. So, what should you do?
You need to make yourself and your articles stand apart from the competition.
Article writers generate income by way of articles by taking two different approaches. These ways include writing articles for personal use or writing articles for a paying client.
If you are writing articles for your own personal use, you will likely display these articles on either a website or a blog. If your website has a pet care theme, you will find that it is one of the hundreds online. So, how do you make sure that your website is viewed the most? The easiest approach to take is to produce quality content. Write your articles with great interest and passion. Be sure to proofread and proofread again.
Another way that you can make money writing articles for yourself is by posting your articles on already established content filled websites. Some websites pay you for your work. This payment can come in the form of a page view bonus, upfront payment, or a combination of the two. To make sure that your articles receive more views and more money than others, write articles on popular topics or those currently in demand.
You can and should make use of keywords. Online, there are keyword research tools that can tell you exactly what Internet users are searching for. For example, if you want to write articles on selling on eBay, you will see that many internet users ask search engines on how they can find things to sell. Incorporate the phrase "things to sell on eBay," into your article and the search engines will automatically find your article. This is nice, as it requires little or no marketing on your part, although marketing is recommended to make the most money.
If you want to write articles for upfront payment for someone else, you need to target website owners. They are always on the lookout for fresh and unique content for their websites. Since many individuals are now trying to make money writing online, you may face some competition. To make yourself stand apart from the competition, create a great pitch. Summarize why you should be hired and why you are the perfect fit for the project in question.
When looking to acquire paid writing projects and clients online, a simple resume will not do. Just because you say you are a good article writer, it doesn't mean that you are. For that reason, compile a list of sample articles you have written and have published online. If you are just getting started, make sure that you have samples. As previously stated, you can use articles to make money with your own content filled website or blog through the use of advertisements. Not only that, but they can be provided as samples too.
Since you will face a lot of competition writing articles online for pay, it is important to set realistic goals. Not every article you post on a revenue sharing website will generate loads of income and you will not be hired for every article writing project you apply for. Of course, it is great to have goals, just make sure yours are realistic and within your reach.
Your Options Reviewed
One of the easiest ways to make money writing articles is to write for someone else. This individual or company is referred to as a client. As for how you can find these clients, you can turn to freelance job boards or online bidding websites. These two websites can be found with a standard internet search. Search Engine Optimization (SEO) companies also hire freelance web content writers and many list their job openings in an employment section on their website.
When writing articles for a client that you acquire online, there are a number of different articles that you may end up writing. The topic or niche will depend on your client's wants and needs. A wide range of topics is written on a daily basis, including parenting, computers, and pets.
The biggest advantage of writing for a client is that you are paid almost immediately. Most clients will pay their writers within 14 days, on average. If you are interested in writing for yourself, it can take you a few months or even a year before you start seeing profits. The good news is that you have a number of different money-making opportunities.
As previously stated, you can write articles for a client that you acquire online. When doing so, you write what your client requests. On the other hand, you can write your own articles on topics that interest you or topics that are currently in demand. You can then sell these articles on your own website. By grouping your articles to create PLR article packages, you sell the articles at a cheap rate, but you can sell them more than once. You also have the option of selling just usage rights or giving away full rights, which is known as exclusive rights.
In keeping with selling your own articles, there are websites online that will assist you in doing so. These websites allow you to post and list your articles for sale on their own websites. This approach is nice, but you may be charged a fee or a set percentage of each sale. This percentage can be up to 20 percent or more!
A unique way to make money writing articles is to turn your articles into an eBook. You can either sell your eBook to readers or offer it for sale with exclusive rights, which essentially means that someone else will pay a large fee for your eBook and then resell it themselves. You can either sell your eBook on your own website or use an already established selling site. Once again, they do charge you a fee. With that said, remember that you don't have to pay for web hosting or do your own marketing, as this is already done for you. In this event, the fee charged may be well worth the costs.
Advertisements
The articles that you write, for yourself, can also be used for web content. Have you ever wondered how websites that don't sell products make money? They do so through advertisements and you can too. The only downside to this approach is that you must market your websites. The good news is that articles can be used to help you do so. You can submit your articles to online article directories and attach a link to your website. While you will not make money directly through these articles, they can help to increase your website profits.
With that said, there are a select number of websites where you can make money from your articles and promote websites and blogs at the same time. These websites pay you to list your articles on their websites. You may be paid an upfront fee, a page view bonus, or a combination of them both. These are nice, as you can make money and you can often link back to your own website or blog.
Scams to Avoid
Unfortunately, there are a number of scams that target this amazing work-at-home opportunity.
One of the many scams you will come across online involves taking your articles and running. This leaves you with hours unpaid. There is a way that you can prevent this from happening to you. For new projects, most legitimate clients will want to start out small, to gauge your writing skills. This may involve getting a $100 project to start with. Be cautious of someone who wants you to do a $1,000 project the first time. You don't have to turn it down, but offer yourself protection. Require a small amount of payment upfront or at the halfway point. If you aren't paid, don't finish the work.
As for what you can do if someone you meet online takes your articles and runs, remember that you retain the rights to your articles. If you were not paid, you still legally own the articles in question. You can use other methods to make money so that you aren't faced with a total loss. Post them on revenue sharing websites, where you receive a page view bonus. Since the scammer may have already posted your articles online, take the time to rewrite them. Yes, this isn't fair, but it does provide you with protection
Advertisements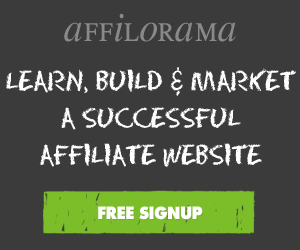 There is another approach that you can take that involves taking action. Look for your articles online. If they are saved on your computer, copy two sentences and enter them into a search engine. Find the website and determine who the web-hosting is through. Contact the company. If advertisements are displayed, contact those advertisers. These companies do not always want their names associated with illegally obtain content, so they may require it to be removed or the scammer may have their accounts disabled.
Another scam involves having you pay to get article writing projects. Yes, there are legitimate companies that require you to pay a small monthly fee, like $10, but you shouldn't have to. There are legitimate article writing opportunities online where you are paid to write, not the other way around.
In keeping with paying a fee, bidding websites are a method of finding article writing projects. These websites have projects listed that you can bid on. The buyer will then choose who he or she wants to work with. You are charged a fee for using this website, but it is usually just a percentage of your profits, not always a monthly fee. Websites that offer you protection, such as guaranteeing that you will be paid as long as you completed the work, makes this fee more than worth it.
Getting your personal information and using it for identity theft is another article writing scams that you may find online. Many companies do need your personal information, such as your full name, address, and even your social security number. However, some scammers are trying to capitalize on this. Legitimate revenue sharing websites will ask for your personal information upfront. If you do not know for sure if the website in question is legitimate, ask around online or perform a standard internet search.
There are a number of scams that target those looking to make money by writing articles online. With that said, don't let these scams stop you from making money, as writing articles for pay can be and usually is a legitimate work-at-home opportunity.
Which Topics Are The Best?
If you are new to writing articles for money, you may be unsure as to what you should write about. Many new article writers ask "what topics are the best to write about?" It depends on a number of different factors.
First, you will want to ask yourself what you consider to be "the best." Do you want to make the most money or do you want to write articles that are easy and quick for you to compose? Next, who are you writing for? Are you writing articles for a client or for your own personal use? The answers to these questions can help you determine what topics are the best for you to write about.
One of the best topics for you to write articles on are topics that interest you. For example, do you always look for ways to save money and have tips to share with others? Are you an animal lover? When you write on a topic that interests you, writing may actually seem like fun, as opposed to work. There is nothing better than making money doing something that you enjoy.
On that same note, it is important to know that not all articles generate money or the same amount. If you have the freedom to choose your own article topics or points, write on a topic that is popular or in demand. For this, you will want to examine the seasons and popular products for sale. Is there a new video game that is highly anticipated? Why not capitalize on that anticipation and write articles that focus on gaming? You will also want to examine the seasons. Is Thanksgiving and Christmas quickly approaching? Why not write a few articles that share holiday shopping tips?
As previously stated, you can benefit from writing on subjects that you know about. If you are familiar with computers, cell phones, video gaming consoles, and software, you can work as a technical writer. This is one of the best-paying web content writing markets. Website owners who need technical content for their websites tend to pay more for quality content that is accurate.
Speaking of writing articles for paying clients, you will want to keep your options open. Whether you visit an online bidding website or an online job board, you will see that there a lot of projects open and on a wide range of topics. When writing articles for money, you do not necessarily have to decide on a theme or niche and stick with it. By expanding your horizons and by being willing to write on a wide range of topics, you increase your chances of making money.
If you are looking to write articles for yourself to post on a website or blog, it may be best to have one set topic. This makes it easier for you to make money, as you can choose advertisements that are in line with your website's main theme. For example, a website that focuses on pet care is likely to make more money than a website that focuses on thirty different topics. Spend your time focusing on and perfecting one subject and then consider moving onto another, creating a new website or blog for each topic.
As a recap, if you are a paid writer working for others, you will want to write articles on the topics that you are provided with. If you have the freedom to write your own articles, consider what issues are popular or controversial at the time.
My #1 Recommendation For Starting To Generate Income Online.
Advertisements