Advertisements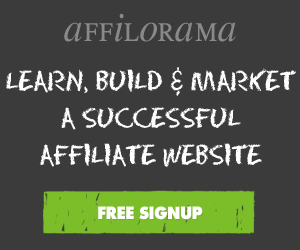 Perhaps you have followed the trend in business to create an internet web site for your business that can be used to supplement your marketing efforts. If so, you have joined the momentum to create a corresponding "place" in cyberspace that can be used to reach customers online. The need for such an internet presence is entirely market driven. Internet sales have soared, particularly in certain market segments and more and more, the first place people go to in order to learn about your business is the internet. If they find a well designed web site that is full of features, that works fast and draws them in, that can be a tremendous tool for getting more traffic to your website.
When you set up a marketing tool outside of cyberspace, the first concern is how will that new marketing effort get noticed. So we are drawn to places where there is already an active traffic of people who would qualify as our customers. That may mean putting up a billboard where it will be seen by people going to work. That target audience may be the best population to respond to your message. Or if your business appeals to youth, advertising on MTV or on popular radio stations is a natural place to put your marketing money because the traffic is already there.
We have to approach the internet differently. Yes, the traffic is already there but we have to enter the world of cyberspace marketing with a different kind of strategy so we can reach the customers who are traveling certain "internet roads" and make sure those roads lead to our web site.
There is whole a cottage industry that has sprung up around the need for knowledgeable internet marketing gurus. And, yes, it's a good idea to use their talents to make sure the search engines put your web site in front of the right kind of client or customer. These talented internet geeks can put your business web site into the flow of web surfers so you get your fair share of that traffic.
That said, you don't have to wait for the internet marketing experts to make your web site more successful. If the business has made the effort to put that web site up, you want to see it start to pay off right away. That is why you should consider some creative ways to drive people to your web site from your traditional markets thus educating your current customers, clients and partners about the site. Ways to do that include…
§ Promote the web site at the retail level. Some creative signage at your retail locations can create some momentum and interest in customers to go see your exciting new web site.
§ Put the link on all correspondence. If you have flyers, a magazine or other current means of communications, your URL should always be listed there. Add your URL to your email signature and on business cards and all other forms of communication so your community of clients, customers and partners get used to associating that web site with you as much as they do your business name.
§ Create excitement. It is easy to operate a business contest from your retail sites that drives people to the web site for clues or to claim their winnings. That kind of momentum can create huge surges of traffic through your web site with the corresponding surge of sales and leads.
The modern customer or client is used to seeing the promotion of a web site included with other forms of promotion and advertising. You are not "assaulting" your customer base with this information. If anything, when your audience sees that the business has burst into the cyberspace world in a big way, they will be thrilled and as likely to respond with, "It's about time.".
You know how much you depend on the internet to keep you informed about areas of interest and about businesses you like to patronize. So you can see that not only putting up a good web site but letting people know that it is there and that there are big things there for them to enjoy is doing them a favor as much as it is creating new marketing opportunities for your business.
Build Site Traffic With Free Blogging
Firstly, you might be wondering what blog is all about. A blog or a web blog is like an online log where you can use to build traffic for your website. It can contain any topics you want and it can even contain your diary.
So just how do you start blogging for free?
Creating your own blogging website is very simple. You can visit websites that offer free blogs which has step by step process on creating your blogging website. It will usually just take a few minutes of your time to create a blogging websites in sites that offer free blogging web pages.
However, before starting to go to websites that offer free blogs, you should first determine several factors for your blogging web page.
Firstly, you have to think of a name for your blog. To do this, you must first determine what kind of topic you will dedicate your blogging webpage to. Ask yourself what you want to discuss, what are your interests or hobbies or if you have a website that is dedicated to a particular topic, you can discuss that to. It can be anything, it can be dogs, cars, casinos, food, travel, and you can even create a blog about yourself.
Advertisements
After knowing what name your blogging site should have, the next step would be what to put in it. Basing from your title, you will have an idea on what to put on your blog. You can put in any comments you want with different topics regarding your title and headline. You can even post in surveys as your topic; this is very useful if you sell a particular product where you can get consumers opinion on how to sell your product more effectively.
Another way to generate interest in your blog and attract a lot of readers is to make your blog a bit controversial. People like controversies and making your blog one, can create a lot of curious people to read your blog. You should post comments that can be controversial and this can result in many people wanting to post in their comments too.
Now that you have finished creating your blog, with title or headline, a comment, how should you attract people into reading your blogs? One of the best ways is to write an article about a particular topic in your blog and post them into article submission websites. This can generate a lot of targeted traffic and in no time at all.
To make this work, you should write the article with your blog site URL included at the ending of the article or in the footnote. With a good article and a little bit of luck, your blog will be discovered by people and chances are, your blog will create a lot of traffic by word of mouth.
Free blogging websites are one of the most useful tools to generate targeted traffic to your website. It can even generate a lot of loyal readers or fans of your work to post in comments and suggestions regularly to your blogging website and will often recommend it to other people. The best thing about this is that it's easy, convenient, fun, and as the name suggests, it's all for free.
Advertisements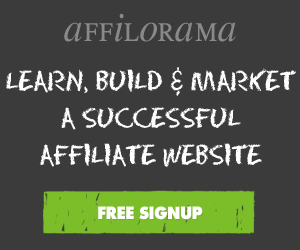 7 Ways to Leave Comments and Drive Traffic Back to Your Blog
People say that to make an impression, you'll have to open your mouth. While that is physically impossible in the virtual world of the Internet, saying your piece is not entirely difficult to do. Thanks to forums and discussion boards, you can leave a comment or start a discussion thread about virtually any topic from anywhere in the world. And yes, you can even leave comments to drive traffic to your blog and increase your readership.
Leaving effective comments
You're probably old enough to know that not every comment that gets thrown into an opportunity for interaction creates the desired effect, much less become appreciated by those who hear or read it. If you don't use this technique carefully, you will either waste the opportunity or simply allow it to create the wrong impression. Here are 7 ways you ought to do it:
Choose the sites you leave comments on
Ever wondered why Tiger Woods is great? Because he chooses his battles well. You'll never find Woods swinging his club at a lesser known tournament – not because he's a snob but because he focuses on the games that truly matter and on being on equal ground with other greats.
Keep this in mind before you leave comments on a website. Just because you have the burning need to drive traffic to your blog doesn't mean you can just drop by a site – any site – and write there.
Choose the sites and blogs whose forums you participate with. Find out if the site deals with a topic or subject related to your very own blog. Practice only purposeful commenting – the kind where you leave only well-crafted comments on sites that will help build the buzz about your blog.
If the site is completely irrelevant but you have the urge to leave a comment, do so only during your spare time. Otherwise, focus your energies only on more productive activities.
Know what you're saying
Before you leave a comment with the purpose of driving traffic to your blog, at least write one that is useful. Your goal is to be noticed AND respected for your opinions so leaving useless and dead end comments such as 'Cool!' and 'Way to go!' just won't cut it.
If this is the best you can do, forget about leaving comments right now and focus on other strategies to drive traffic to your blog. Better avoid this technique than be embarrassed or be viewed as lame or mediocre.
But if you can write and have something meaningful to say, by all means, do so. With every comment you have, make sure you keep it short, concise, to the point and useful. Talk about relevant topics and avoid those that will do nothing for your purpose.
Avoid strong language
Of course, some sites will probably allow you to leave comments that are strongly worded or at least camouflaged as symbols such as !#$%&*, but there are ways to get your point across, regardless of how angry, upset or argumentative you are.
Furthermore, majority of sites and blogs impose certain regulations that restrict the use of certain words. Try to rephrase a sentence without losing its main thought. Use an online thesaurus, if necessary. Remember that once a comment is posted online, there's no way to get it back especially if it's not your site. You can leave that comment there to rot but you can never take it back.
Do not be rude
Have a sense of humor. The Internet is a vast expanse of space, currently limitless. In fact, it's a whole universe unto itself. If people leave comments on your post that seem to insult you or argue with you, don't fight back without thinking.
First of all, we are a democracy and people have every right to their own opinion. Second, firing back with the same kind of idiotic language will not be a good reflection on you. Third, you're way better than that. If you must defend your stand, do so with class.
Calm down
Please, if you must drive traffic to your blog by leaving comments on other websites, keep it professional and tone it down. DON'T LEAVE MESSAGES LIKE THIS ONE!!!!!!
A good rule of thumb is to follow accepted structure of the English language or whatever language it is you're using to post. If you must use exclamatory points, make sure they are truly needed. Otherwise, avoid them.
Leaving comments written in purely bold or capitalized letter smacks of desperation and unprofessionalism. It's hardselling and makes people stay away in droves.
Check replies to your blogs
Maximize commenting on other sites and drive traffic by frequently checking back on the forum you participated in to see if there are any replies to the post you left. This is a good way to build buzz and network.
Check your facts
If you will be quoting someone or citing a certain study, make sure your facts can be corroborated. Don't use make believe or newly invented figures and statements or even half-truths and try to pass them off as legit. You will be exposed. If you want to drive traffic to your blog by leaving comments, make sure you don't tarnish your reputation with the effort.
Do's and Don'ts for Reciprocating Traffic to Promote Your Blog
Some mockingly call it as the mutual admiration society and wherein people praise – and link to – each other in order to generate traffic. No matter how way you look at it, reciprocating traffic works not just for promoting websites but blogs as well. Here are several dos and don'ts to take note of if you're in the mood for sharing some love with your fellow bloggers.
How to Reciprocate Traffic for Blog Promotion
Reciprocating is easier than you think. You just have to take note of what other bloggers are doing for you and return the favor. Of course, you can also consider initiating things by being the first to post a comment, include a link in your directory, respond with a blog entry, or review another blog.
As long as what you're doing places focus on you and the other blogger, you're doing the right thing!
Make your reciprocation valuable
If you are going to reciprocate a favor, be sure to make it valuable and meaningful for the other blogger. It would simply be a waste of web space if all you're going to say is hi and goodbye. If that's what you're going to do, it's best not to reciprocate at all.
To make reciprocation valuable, consider which areas you can make the greatest contributions – pages which, even better, the other blogger would appreciate to gain more traffic for. Look for questions that coincide with your fields of expertise.
Make it mutually beneficial
Reciprocity is not merely an exchange of links. It also includes mutual acknowledgment – and maybe even recommendation – of each other's expertise. When you post a comment or display a link in your website, make sure that the information you provide not only reflects positively on the other blogger but on yourself as well.
Pay attention to house rules
Reciprocation means visiting another person's blog and as they say, when in Rome, it's important to do as the Romans do. Every blog has its own set of house rules and you must pay attention to them. One example of house rules is the inclusion of links in your comments. Some bloggers prefer not to have any links displayed without their express permission.
Acts of rudeness commonly result from simple misunderstanding and ignorance of rules. If you're unsure about your statement, you can always email the other blogger and ask for confirmation as to whether your reply is adequate or not.
Don't be condescending
It's easy to be so without even being aware of it. When you are visiting a blog that's less popular than yours, don't act or speak in such a way that you've made it very clear to everyone the other blogger should be grateful for you little act of reciprocation. That's a big no-no to do, and you're sure to receive unpleasant feedback even if it's true. Such things are better left unsaid.
Always return the favor
Last but not the least, remember to return every favor you receive! This is the golden rule of all golden rules and to violate once or several times is something that no Internet marketer forgets. Soon, tales of your infamy will spread and you shouldn't be surprised if the popularity of your blog starts declining.
Regardless of how much or how little you'll benefit from reciprocating the favor, do it anyway. It's called good business!
Strategies for profiting online and growing your income with a business you are passionate about … (business models and concepts that very FEW people know about)…
Advertisements