Advertisements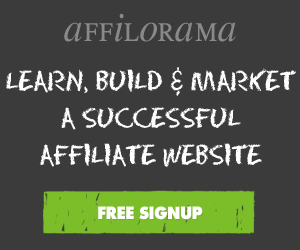 I'm on a mission to expand my business. So I've been trying every list-building technique in the book. More subscribers, more potential sales. Many companies the world over are in search of ways to build their email marketing lists. Established companies make attempts to obtain the email addresses of existing customers and new companies are struggling to compile an original email list. Email campaign management services is a way to let your customers know about your product .
Email marketing is just like any other form of marketing and is designed primarily to open the lines of communication and to make contact with people.
Know what works best so far? It's giving visitors lots of creative ways to sign up for my list. So I've been exploring the collection of form types.
Below are my 2 favorites:
Aweber and Getresponse
They are tools for hosting your mailing list, creating attractive email templates and sending e-newsletters out to your subscribers.
They also allow you automate your communications to subscribers via autoresponders.
Autoresponders are emails that are sent automatically to your subscribers at times that you define
A few minutes after somebody signs up to your list, they receive a welcome message
Some time after that they receive a discount code
Then a few weeks later they receive an email showcasing a particular product
Both Aweber and Getresponse provide good autoresponder functionality, allowing you to automatically send particular e-newsletters based on time intervals or trigger them based on user actions.
For example, on my blog, I can create a scroll form that follows the reader as they scroll down the page — a friendly reminder to sign up for updates. Or place a fixed-bar form at the top of the reader's browser, so it's always in view.
And GetResponse includes interesting ways to grab attention — a shake form that … well, it shakes (very gently) to catch the reader's eye. There's an exit pop-up form you can set to appear when the reader is leaving (to reduce bounces). And an image pop-up form that allows you to add a colorful photo or image.
One of my strategies is to offer a sign-up incentive. I use a download form that releases the e-document and adds the new subscriber to my marketing list
You can customize these forms. In fact, there's a Color Magic tool that matches the form colors to the colors on your website or blog automatically. And any form can be coded to add the new subscriber to the campaign of your choice.
Difficult? Nope. After I finish choosing the settings, I copy a snippet of code and paste it into the website HTML — and there it is, looking great.
What else? Oh yes, you can add custom fields to the form. The extra data is useful for segmenting my list, personalizing messages, and providing dynamic content.
Advertisements
As you know, I started using social media to build my list. (If you're not, it's time to wake up and smell the coffee.) GetResponse has free tools that integrate sign-up forms with everyday business tools like Facebook, WordPress, PrestaShop, Joomla, WooCommerce, and many more.
To sum up, I couldn't be happier with the growth of my email list. Once you get forms in place, they keep working night and day, week after week. And if a particular form seems to be under-producing, I can run an A/B test and then tweak it to find out what works best.
Click this link to try GetResponse free for 30 days.
Aweber offers something similar with their 'Campaigns' tool . Both Aweber and GetResponse provide a wider selection of templates than their major competitors.
Aweber creates automated campaigns that give you time back and optimize your email marketing efforts through personalization. Broadcast messages, reports, and managing subscribers. Broadcast messages are basically emails with an important message (like an upcoming event) that are sent once to all subscribers, certain ones, or to a certain email list – you get to choose! You also choose the day and time each broadcast will be sent.
Builds your lists and manage your lists of contacts to reach more people with the right offer at the right time.
AMP for Email -making it possible for recipients to take simple actions like booking an appointment directly within the email without leaving their email program and without visiting a website.
Allows you to automatically send follow up messages to your subscribers after a set amount of days and at whatever day of the week and time you choose.
Start your 30-Day trial-Begin your fully-supported free trial of AWeber now
Advertisements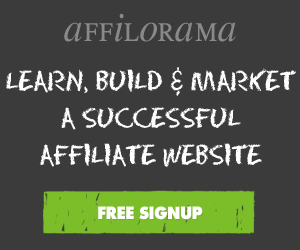 Understanding the Key Elements to Building a Solid List …Affiliate Marketing Leads
Once you go into affiliate marketing, you will find that one of the key concerns you will have to focus on is building your leads. Leads often come in the form of e-mail addresses, behind which are real people with very real potential to become your customers, subscribers or members. Having a solid list of leads is assurance that you will be capable of reaching a ready market and generating income from there.
The importance of affiliate marketing leads
Companies with a product or service to sell spend billions of dollars on advertising alone. That's right – billions. The purpose of spending such a huge amount of cash is mainly to build buzz about a product, expand the market and ultimately, bring in better sales.
In affiliate marketing, the cost of advertising is comparatively small and is paid for by the affiliate company. So as an affiliate, that is no longer your concern. Your only job is to look for a market to promote to that will respond to you positively so you can earn an income in return.
Unlike in a real world business, this market will come in the form of affiliate marketing leads. The quality of these leads, along with the type and number of positive responses they offer will determine whether or not you'll succeed in affiliate marketing. If you hear someone say, 'the money is on the list', he or she is actually referring to the list of leads. Without this, you cannot hope to sell, much less earn.
Building your affiliate marketing leads
It's not rocket science, true, but affiliate marketing can be tricky nevertheless. It's a proven business model and many affiliates have had considerable success in their chosen programs. However, like all businesses, there are also certain factors upon which your success in building your list of affiliate marketing leads rest. Consider these factors carefully:
Your reputation
As a new affiliate marketer, you will find that it will take a while before you can build your affiliate marketing leads. All new marketers have gone through this since enjoying the patronage of a solid number of followers will not happen overnight.
To attract a solid list of affiliate marketing leads, you will have to become a recognized business entity in the industry. Without a reputation, potential leads will find it difficult to trust you or at least do business with you. Faced with a choice between buying from a popular marketer versus an unfamiliar one, wouldn't you rather buy from the person you know than from a total stranger?
The same is true with your affiliate marketing leads. They will need to recognize you as a reliable merchant or affiliate before they agree to buy, participate or become one of your recruits.
Web traffic
Another key element that affects the number of affiliate marketing leads you can obtain is the amount of traffic your site receives. A high web traffic figure is beneficial in two ways – it allows you to obtain comparatively larger affiliate accounts and increases your potential of building a bigger number of affiliate marketing leads.
Without a good number of traffic to your website, you might have to either focus on using strategies to build it first or join a networking service offering affiliate programs instead.
The affiliate product
There are two things that affect how well you can build your affiliate marketing leads. One is the product's value and the other is how well you yourself understand the product.
The choice of an affiliate product is critical to every affiliate. An affiliate product that has a proven or at least a potential for good sales will be far easier to promote and generate income from. It will also make it easier for an affiliate to build leads with, since prospects will be more willing to respond to it.
A good understanding of what makes the affiliate product attractive and valuable enough is also key to attracting more leads. Being able to explain why and how a product works on your website or articles, for example, will help you sell it better, especially vis-?-vis other products competing for the same market.
The niche or target market
One common concern among affiliates is market saturation – that point in time when a specific segment of the market becomes flooded with the same (or at least similar) products and services. So much so that it becomes increasingly difficult to sell, much less to convince prospective buyers to consider the product or service you're trying to promote.
You can avoid this, however, by focusing on generating affiliate marketing leads from specifically targeted segments of the market or niches. Consider selling or promoting products that appeal to a specific group of people who have a common yet largely unmet need. Competition for this market is relatively low and with the right kind of strategies, you'll find that this niche can be especially lucrative.
Email Marketing Solutions Your Must Have Check List
It's time to launch your email marketing campaign; what should you know prior to setting your plan into motion?you should follow a few regimented steps to insure you're making the most of your email marketing solutions. The below checklist will help you to determine what to do and when to do it.
Determine what day of the week to send your messages. The theories on this choice are numerous. Many experts suggest targeting individual customers over the weekend but business-to-business hopefuls on a Friday. However, a recent study indicates the best day to issue B2B email marketing messages is Monday or Tuesday. The truth is, there is no hard and fast rule for this factor. Do your own research to determine what day you think is best. Consider testing several days and determining which one gets the best response.
There are two times of day that are historically best for sending a marketing email, mid-morning and right after lunch. At these two times, people tend to be more receptive to what lands in their inbox.
After you've determined when and what time you'll be sending your marketing email, you should prepare to monitor responses. Your monitoring efforts should cover everything from replies to unsubscribes. Monitoring your responses early can help you to eliminate and even avoid certain link and spam problems.
Now it's time to deliver that email and the final step should be creating and email that is attractive, but not too "spam like" that customers will take time to read and find easy to navigate. An effective interface will enable you to track the results of your email campaign and move ahead as a result of that tracking.
Below you will find a summarized "tip list" derived from various email marketing experts. Take some time to review these tips and then be on your way to email marketing success.
Offer something to your customers!
In exchange for their contact info, offer your customers something in return. (i.e. a free newsletter, or seminar, or more information)
Be economical about the info you gather!
When gathering customer contact information, only ask for the information you need.
Make it easy for them to unsubscribe!
Make absolutely certain you provide a way for customers to unsubscribe from your e-mail marketing solutions campaign.
Both Aweber and Getresponse offer a fully functional free one-month trial.Try them out and see which works best for you!
Advertisements