Advertisements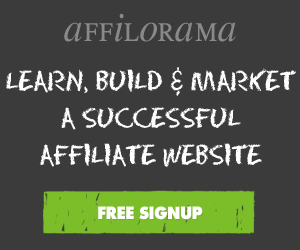 Effective planning and time management is the greatest balance in life. It doesn't matter what gender you are, what profits you have, what your race or faith you have, everyone has the same quantity of time. Regardless if you are extremely rich or very poor, your time is all the same. It's not about how much time you have it's all about how efficiently you manage it. Your time management will always be complicated if you don't take your time seriously.
Productivity is something we all battle with and we can end up procrastinating when we're just trying to be productive. Maybe you spend too much time on the less important tasks or you end up giving more attention to unnecessary tasks.
Balance
Balance is key. If you lack balance, you're going to experience pressure. Even if you're capable of juggling all your responsibilities, without proper stability you will eventually reach your breaking point. So, it is crucial to have a system to help you get things accomplished professionally and personally.
Life is short. So don't ignore effective planning and time management while you reach for your bigger goals. With that said, here are some important time control recommendations.
6 Tips and Recommendations
Set Clear Goals- Ask yourself questions about what you want for your life. A career life goal might be to open your own business. A fitness goal might be to become fit. A personal goal might be to have a family one day. Consider what you hope to attain 5,10,20 years from now and then break it down to more specific goals, for example, I want to apply to a new job or I want to spend some more time with my family. Take your time to asses these goals.
Get Organized- Spend some time assessing how you spend your time What are you doing? write it in a journal or on your phone. Give yourself a deadline within a reasonable time frame for short term goals.
Prioritizing Time- At any given moment, you have a number of goals. Deciding which goals are more important or time-sensitive than others is crucial. If you find yourself with too many goals, you're going to feel overwhelmed and are less likely to accomplish them.
Be realistic with your goals- It is important to evaluate your situation honestly and recognize which goals are realistic and which are a little far-fetched.
Meditate/exercise every morning-It gives you the balance you need to cut the toxins out of your life. By doing this you can see your energy and mental focus take a drastic shift.
Never Procrastinate- Quit trying to be perfect. Start your day with the hardest tasks and break tasks down into small chunks .Give yourself a pep talk for motivation. Put the energy you've been directing toward excuses into the activity you've been avoiding. Action eliminates anxiety.
Benefits
Good time management allows you to accomplish more in a shorter time frame, and leads to more free time, which then lets you take advantage of more learning opportunities, it will lower your stress immensely, and help you focus to get more career success. Each benefit of time management improves another aspect of your life.
Kay Schec-Effective Planning and Time Management-Top Of Page
Advertisements