Advertisements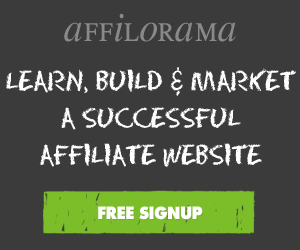 If your Website is primarily aimed at preselling products and services, you should aim to get a higher conversion rate. Internet marketers should know first and foremost the principles in attaining a good conversion-rate strategy. Conversion rate is the ratio of actual sales against the overall number of Website visitors within a specific period.
The secret to success: How the "big shots"make the "big bucks"
For example, if your site had 5,000 unique visitors in a month and 125 of those guests purchased the products you presell, the conversion rate could be computed by getting the percentage. In this case, the conversion rate is 2.5%, which is healthy and ideal based on current online marketing standards.
Thus, you need to aim to increase your Website conversion rate if you want to actually enhance sales and generate more leads than ever before. Adopt several strategies to boost Website conversion. Take note that there is actually no need to invest in costly and fancy tools and equipment. These simple and manual techniques most of the time work wonders.
If you struggle to optimize elements that are crucial for converting well, such as market research or content creation, try this.
• Optimize your online site so it could load more quickly. Most Internet users are impatient and are not willing to wait for sites to download. Do not assume that online users are all using DSL or broadband connection. There are still many who are using 56k dial-up connections.
• Put the best products and services upfront. If there are too many clicks needed in a Web page, chances are greater that abandon rates could be higher. When preselling, highlight 'featured products,' 'most recommended,' 'specials' and 'best sellers' so customers could easily find the most impressive goods and services.
• Do not hide important information. As much as possible, make the most significant messages the banners or headliners. Online users usually scroll down for content, but the information found on top of pages is usually retained more in their memory. If you are preselling a product, make the offer direct but in a creative way.
• Put the best offers that customers will surely not be able to easily refuse. Free shipping on specific orders is usually the best offer there could be. Highlight the offer so online readers will be persuaded. Promote your site and company's best features like reliable customer service, assured product quality, and reasonable prices.
• Circulate newsletters that are distributed through email. It has been proven that online consumers are most of the time convinced to buy products advertised through newsletters.
• Solicit customer reviews, testimonials, consumer reports and trade reviews. These are good promotional materials that could persuade other online readers to buy products and services through your Website.
• Strategize through online 'eye flow.' Several research initiatives have found that online visitors usually scan first the upper left area. Next, readers check out the center page, then the left-hand part. Right-hand columns are usually ignored. Use this information when you layout Web pages. You know where to put your ads, reminders and sales copies.
• Feature good marketing videos. To ensure Web-based videos could be effective, hire the services of a professional video service provider and patent-pending system. Videos are known to boost conversion rates by first increasing traffic. However, there is a need to make videos really work; therefore, it is important to employ professional video services, especially if you are new to effective Internet marketing and preselling.
In the affiliate marketing business, selling products or services is one of the most difficult jobs there is. Even if you have posted affiliate links in the most targeted places, you still have a hard time getting clicks and possible sales. What most site owners forgot is simple: preselling.
Preselling has many great things going for it. For one, aside from dramatically increasing your conversion rate, it adds content and community on your site or blog. Instead of driving traffic straight to your merchant's site through your affiliate links, preselling direct that traffic to your own site first.
Advertisements
Multiple actions
At your site, you are doing many things. You are preselling your visitors (for higher conversion rates). You are creating content, which are indexed by major search engines (for more exposures over a longer time period).
All these would mean that your affiliate promo will keep on making sales for you even long after you have stopped promoting them.
Interaction
If you are using your blog, you are giving your visitors the chance to interact with you and with each other. In the process, they ask questions and share their own experiences and initiate discussions about the product.
Advertisements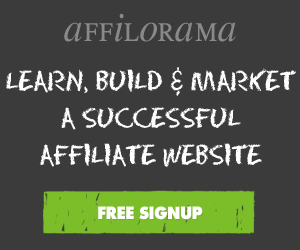 These activities, in turn, will help increase your conversion rates.
Tips
To further hone you on the great power of preselling, here are some tips on how to effectively pre-sell products as an affiliate.
• Write a PRODUCT REVIEW.
The review would include details about the product, your own thoughts about it (which includes, of course, your personal recommendations), who it is ideal for, and details on where to get it.
Good product reviews should include a personal story, which could focus on why you chose to buy and use it, and why you are glad you did.
• Show your PERSONAL RESULTS
This one is very powerful and bound to increase your conversion rates. As one expert declares: People don't buy products – they buy results.
Share your personal results in your product review, or make it into a case study. A case study is another of those great moves to build readership and momentum. It also allows your readers to see results.
• LEVERAGE other PEOPLE'S RESULTS.
If you have not used the product personally, use other people's results and leverage them to your point. you can find these in newspapers, blogs, etc.
You can also ask people for feedback or user experience. Ask on Twitter, Yahoo Answers, Askville, MyLot.com, and other sites. Do not forget to quote your sources.
• Show SUPPORTING DATA
These would include bestseller lists, top 10 things, reviews, as-seen-on-TV, etc. Any kind of widely accepted support will increase your conversion rate.
• Offer INCENTIVES
If your affiliate programs have incentives, do not hesitate in passing them on to your readers. (Some merchants do not allow this.) Be sure to check the terms of your affiliate programs first.
Again, the name of the game in selling is not selling. It is preselling.
Try AffiloJetpack for optimizing your site for great conversions.
Advertisements