Advertisements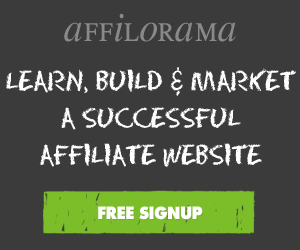 This article will provide some useful information to those who are planning to start affiliate marketing. The profit in this business is the sales commission. Affiliates are interested in the products that offer high affiliate marketing commissions. The merchants want to sell their products but they want to pay a fewer sales commission to get the maximum benefit.
This article will guide the merchants on how to set their sales commission. Also, it will tell the affiliates how to choose the products on the basis of sales commission offered. My number # 1 AFFILIATE MARKETING TRAINING .
Affiliate Marketers and Sales Commission
Whenever an affiliate marketer plans to enter into this field, the following questions arise in his mind:
"Will I be able to earn commission by selling merchant's products? What will be my percentage? Will I be able to earn a good amount from selling the products or not?"
There are different types of affiliate programs. The first type is called "Pay per Sale", the second is "Pay per Lead" and last is "Pay per Click". There are some more types, but these three are the most popular among affiliate marketers.
In the pay per sale option, the merchant pays the affiliates on every sale. Usually, the commission rate is anywhere between 10-50%. The products that are really hot in the market usually give less commission. In the pay per lead, the affiliate is paid for every person that is registered on the merchant website. Usually, a visitor is offered to use a free product on a trial basis and their credit card information is stored. The visitor's credit card is not charged during the trial period. After the trial period has expired, if the visitor is interested, he will be charged. In the pay per click option, the affiliate is paid for every click that is made on his affiliate link. The affiliate is paid for every click, even if the visitors do not make any purchases. Obviously the commission on per click is much less as compared to other options.
In the beginning, only select the products that are hot and are really making sales, even if their sales commission is lower. Greater sales will compensate you. If you are choosing the product just on the basis of high profits and not on the basis of its demand, then you may suffer. Another good way is to choose the hot products with less profit and some new products with high profit. Then keep an eye on your sales. If the new products are giving you the sales then it is ok. Otherwise, remove them and select some other new product with a good sales commission.
If your website has really good and constant flow of traffic, then pay per click is a very good option for you. Because you are paid for every click and you are not required to make any sales.
Merchants and Sales Commission
If you are a merchant, then always offer a commission that is both acceptable by your affiliates and you. If you offer a very low commission, then there are fewer chances of affiliate's interest in your products and this may reduce your sales. On the other hand, if you are offering a very high commission, it will attract the affiliates but in the long term, you may suffer. So always try to offer a reasonable commission.
If you are a merchant and are going to introduce a new product to the market, then you can offer some really high commissions in the start. This may be like 50% of the sale. This will attract the affiliates and you will get a large number of affiliates in very little time. The affiliates will be highly motivated to make as many sales as they can so that they can earn high commissions. This will greatly increase your sales. Once your product has become popular and in demand, then you may reduce the sales commission gradually.
Setting a reasonable commission is an important factor for the merchants to do good business. Also, the affiliate marketers should select the products that are giving them good profit and are easy to sell.
Affiliate Marketing Survival Tips -Once you've signed up for what appears to be a great affiliate program, you've already developed your strategy, selected your banners, and other materials for marketing.
Once you've figured everything out, you may still have problems developing marketing strategies and find yourself wondering what's wrong. Below, you'll find some of the most common issues that
affect sales commissions and leads.
Advertisements
Soggy cookies
A lot of merchants use cookies for tracking your referrals. As a majority of customers don't purchase on the first visit, cookies allow for potential referrals to be tagged with your ID so that if they do purchase later, you'll get the credit for the sale.
The durations for the cookies will vary from merchant to merchant. Some last as short as a single session, while others can last for years.If the visitor flushes their cookies on a regular basis, has cookie blocking software, or the program from the merchant isn't operating correctly,there really isn't anything you can do.
Multiple methods of payment
If you've joined an affiliate program through a network that processes payments of products on behalf of merchants, it's not uncommon for merchants to offer several methods of payment. While this is great for customers, it's bad for affiliates.
Before you begin to advertise any products or services as an affiliate of a network, always check the merchant site carefully. If you have any doubt, contact the merchant before you proceed any further.
Monitoring your arrangements
Even the most honest of merchants will have problems with their affiliate software at some point in time. Therefore, it's important to regularly check cookies and merchant sites for any changes that may affect your pay.
Advertisements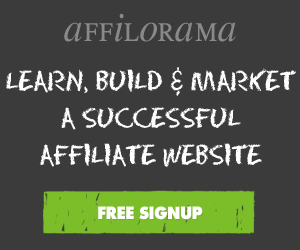 Factors That Affect Your Affiliate Marketing Commission – If you hate statistics and are involved in affiliate marketing, you will probably be disappointed to know that it is a very essential component to your success. For one, you will have to understand statistics in order to determine the viability of a program. You'll also need it to find out whether or not you can be hopeful regarding the financial side of your business.
Statistics will also help you determine how you can win in terms of affiliate marketing commissions, without which your program will be inadequate and your efforts useless. You'll also need to learn how to 'read' the numbers so you can maintain a sufficient balance in the factors that affect your future income.
Increasing your affiliate marketing commissions
Earnings from affiliate marketing programs come in the form of commissions, similar to the type of earnings that salespeople receive based on the sales they generate. Commissions are a type of performance-based income, in that the amount will depend on how much an affiliate can produce based on the sales brought in by his leads.
There are several factors that will affect the amount of commissions you'll earn from an affiliate marketing program. These are:
The choice of affiliate marketing program
Not every affiliate marketing program pays the same amount of commissions to its affiliates. Affiliates will have a choice of programs offering a low pay scale ranging from about 5 to 15 percent per sale or performance while others may pay as much as 60 to 75 percent, depending on the type of products or services being offered.
All things being equal, choosing the program that pays a higher commission will result to higher sales.
This can be tricky, however. If you have the niche or at least a good market following, taking advantage of affiliate marketing programs that pay higher commissions will be a no-brainer. However, if you cannot capture the desired market, you might have to experiment with a combination of programs that will bring in the kind of income that is satisfactory to you.
By maximizing your ability and opportunity and building your reputation in the process, you will be able to earn a decent income and solidify your presence at the same time.
The type of earning opportunity an affiliate program can offer will also make a difference in the amount of commissions you can hope to earn. Two-tier programs, for example, offer a better income-generating opportunity than flat programs. Two-tiers offer two income sources, generally from commissions on sales of a product or service and from recruitment of a new affiliate. Income from recruitment can either be a one-time cut (usually a flat rate) for recruiting each new member or a commission off of those members' future earnings.
Some affiliate marketing programs may also offer recurring commissions, in which an affiliate can earn each time their lead or member renews a subscription or a membership. This type of program means you can hope to earn for as long as your leads or recruits continue to use an affiliate product or service.
Since choosing these types of affiliate programs can make a huge difference in the amount of commissions you can earn from an affiliate marketing program, it makes more practical sense to consider carefully the type of future earnings you can potentially generate.
The product
Affiliate marketing commissions will also depend on the type of products or services the program offers. A product that has the misfortune to belong to a market that's already heavily saturated will be difficult to sell. On the other hand, a popular item can mean large sales if you have a strong and ready market.
Find out how you can perform based on the statistics offered by the affiliate marketing program you wish to join. ClickBank, for example, allows you to view a product's potential based on its past performance.
The market
Affiliate marketing commissions rely heavily on how effective an affiliate's sales and marketing strategies are. In many ways, they will also depend on the relative popularity of the affiliate and on the type of market he chooses to sell to. A small but highly targeted market is more likely to bring in higher commissions for an affiliate while a fairly large but generic market may not produce the same results.
The conversion period
Once you have selected the best and most profitable affiliate marketing program in terms of commissions, your next concern would be how to shorten the conversion period for your customers.
The conversion period refers to the time from which you bring in your lead until the time that he performs a desired action. This action can vary – a lead may subscribe to a service, purchase a product, participate in an online poll or become a recruit. Since the incentive that drives leads to perform a specific action can vary, conversion periods can last anywhere from a very short 24 hours to about 30 to 60 days.
Your job as an affiliate is to persuade your leads to shorten their conversion period and thus increase your affiliate marketing commissions within a reasonable amount of time.
My number # 1 AFFILIATE MARKETING TRAINING .
Advertisements