Advertisements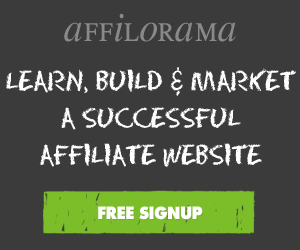 Hi, I'm Kay Schec and my passion for marketing started a few years ago when I was looking for ways on how to become a lifestyle entrepreneur, after feeling stuck in a rut and very unfulfilled with my life. Feeling overly depressed that I felt like a zombie. Just going through life, not actually LIVING IT. I needed to learn how to become a lifestyle entrepreneur.
I was stuck in the same office job for 10 years and was going nowhere with my life feeling miserable while having enormous amounts of stress.
Why couldn't I get past the negative mindset? how do I improve the quality of life for myself? How do I become an entrepreneur? Realizing this wasn't where I wanted to be. How will I change my life? Definitely not through my current situation. I will never be making the kind of money that I would like to be by doing the same thing over and over again.

I decided to learn about ways that I can improve myself and the quality of my life. I wanted to find a way to travel the world and live a laptop lifestyle or just find a way to work from home. After doing extensive research, I joined a supportive team and worldwide platform, and with this have learned that in order to improve the quality of my life through a business, I needed to become more positive by making a conscious decision to accept that business is difficult and has a lot of negative times. I needed to appreciate everything I achieved and found myself to be very grateful. There's nothing more draining than being around someone who is constantly complaining about their job.

I had to make the mental shift from negativity to gratefulness. Change always starts from within. Not only in business but in life.You can be your best ally or worst enemy. You will have a lot of challenges coming your way. Even when you feel that nothing is going your way, you can always choose to see the good in everything.
I have learned that paying attention to gratitude, hard work, goals, exercise, eating healthy and sleep is key to improve the quality of life for any entrepreneur.

There´s so much information online that promises you they can help you build a successful online business that makes you money 24/7, but what held me back in the past was skepticism – I didn't believe anything I was reading. Luckily I came across the SFM and everything just became clear to me– I was on my way to my ideal life!
Why This Program?
This platform provided me with exactly everything I needed as far as support goes. Their support team and coaches are always ready to help and at the same time be able to connect to members in the community – people that are in the same boat and have successfully solved the same problems as you. They are willing to share their knowledge to help you progress on your entrepreneurial journey.
Now I am determined to pass on this information so that I can motivate and show others the ways I learned to improve the quality of my life and became an entrepreneur.
My biggest passion is getting people excited about what I am excited about. Since you're here, you are probably also trying to figure out ways to start a lifestyle business. This website will provide you with valuable information on starting and sustaining a home business. How to become a lifestyle entrepreneur, digital marketing etc…And mentoring and support as needed. Let's build it together!
Advertisements